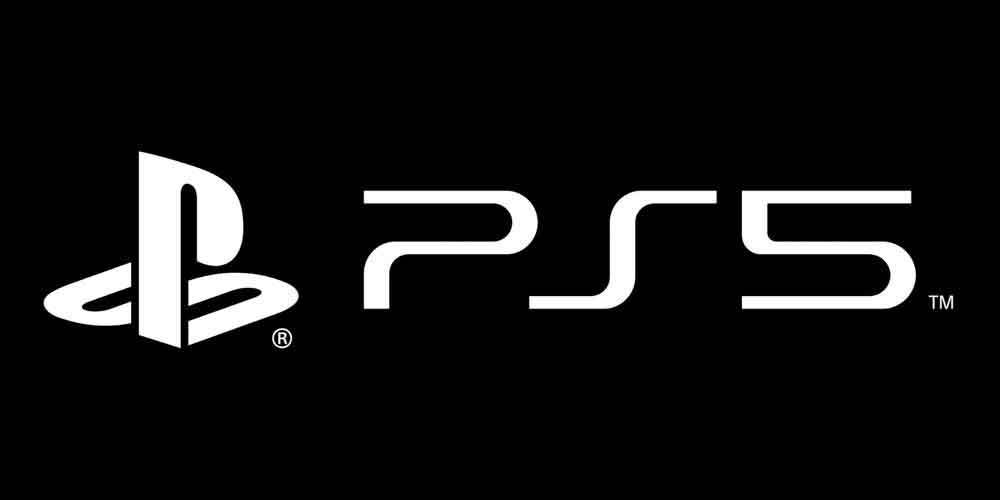 Getting the perfect gift for a friend or loved one for their birthday or during the holidays can be challenging. Unless they tell you what they would like you often have to dig through several gifts before you find the most suitable option. If the person in question is a gamer and you know their preferred console, then you might have an easy task ahead.
A thing to know about avid gamers is that they really appreciate their games and anything that will enhance their gaming experience is more than welcome. If the person you are shopping for has a PlayStation 5 there are a ton of great gift options that you can get for them (even if they have told you what they would like).
To help you decide what to buy we have come up with our list of top 5 gift ideas for people who own a PlayStation 5. For each item in our list, we have provided you with important information and links for each item to help you find the perfect gift.
Here is Our Countdown of the Top 6 Gifts for PlayStation 5 Owners:
#1 Games
We start out our list with an obvious gift to get for a gamer, which is games that he or she can play on their console. Several new PlayStation 5 games are coming out, and you need to know the genre your loved one enjoys when getting the perfect game for them. Among the genres, you can pick from are action, adventure, role-playing, sports, and simulation games.
If you are a gamer yourself you might already know the game preferences of the person you are shopping for. Conversely, if you are shopping from a list, remember that many companies release new versions of their games every 1-2 years so you probably want to be sure to look for the latest version of the game(s) you are shopping for.
When shopping for games it is also important to note that Sony released two versions of their new PlayStation 5 console. There is the PlayStation 5 and the PlayStation 5 Digital Edition console. The difference between these consoles being that the PlayStation 5 has an optical disc drive for physical copies of the game while the Digital Edition doesn't have an optical drive and is for those who prefer digital downloads of their games.
You should know the version of the PS5 console they have to make sure that you get a copy of the game (digital copy or physical copy) that is compatible with their console. Our article: Physical Video Game Copies vs. Digital Copies- Which is Better, can help you understand more about digital and physical game copies.
Here is a link to the Best Selling PlayStation 5 Games.
#2 Playstation Now Subscription
The next item on our list PlayStation Now is a cloud-based subscription service from Sony. Subscribers can access a huge library of PS2, PS3, and PS4 games that they can stream and play them online. For those who are worried about laggy gameplay due to a slower internet connection, there is also the option to download the PS2 games and over 300 PS4 games onto your console to play locally.
There are three subscription packages to choose from; the 1-month, 3-month, and 1-year subscriptions.
Before buying Playstation Now you should also check that the service is available in your country. As of January 2021 PS Now was available in 19 countries including the US, Canada, and the UK.
If you want to learn more details about PlayStation Now you can check out our article What is PlayStation Now? | What You Need To Know.
#3 Accessories
Coming in at number 3 on our countdown is accessories, which is actually made of several categories of items. Accessories are a tremendous gift idea especially for someone who just got their PlayStation 5 console.
When you buy a PlayStation 5 you get everything to need to begin playing right away. That doesn't mean that there aren't lots of accessories that could help enhance your gaming experience and allow you to customize or enhance your console.
Most PlayStation 5 owners are already aware of these accessories have their eye on at least of few of them – especially if they just got their console. If the PS5 is their first video game console a person might not be aware of all the accessories that are available, but that doesn't mean that there aren't lots of accessories that they would appreciate or want.
Most accessories will be in one of the following categories:
#4 PlayStation Store Gift Card
If you have gotten to this point on our list and still haven't found a good idea for a gift yet the PlayStation Store Gift Card might be just the thing you are looking for.
A PlayStation Store Gift Card is a prepaid card that can be used to purchase several items on the PlayStation Store platform. Among the things that can be purchased are games, add-ons, and the classic PlayStation games, which give you the traditional feeling of older generation games.
You can also purchase movies and television shows for streaming through the console. Giving someone a PlayStation Store gift card will give them the freedom to browse through a ton of choices on the PlayStation store platform, where they can find the games they want or movies they prefer.
There are two ways to go when purchasing the gift card, where you can go digital and get a redeemable code or give them a physical card that they can use for the purchases. Both of them work equally well.
You can find gift cards ranging between $10 and $100 dollars so you should be covered no matter what you are looking to spend.  You can buy PlayStation Store gift cards from Amazon by clicking here.
Here is a video that shows how easy it is to redeem your PlayStation Store Gift Card:
This brings us to the #1 idea in our countdown of gift ideas…
#5 PlayStation Plus Membership
Our number one gift idea for the gamer in your life is a PlayStation Plus membership. This is one of the best gifts to give a PlayStation 5 owner, as it allows people to play multiplayer games online with their friends as well as people from around the world. Since so many games have parts that allow for online gameplay or are played online exclusively, a PlayStation Plus membership is probably the one thing that PlayStation 5 owners would have the hardest time doing without.
Another perk to enjoy from a PlayStation Plus membership is the access it gives you to free games each month. If the person you are shopping for is an avid gamer, they will certainly appreciate and look forward to the opportunity to try out new games from different genres every month.
The third thing members can also take advantage of is exclusive deals and discounts offered on things in the PlayStation Store.
There are three options to pick from when purchasing a PlayStation Plus membership, and they vary according to the time duration. You can choose from 1-month, 3-month, and 1-year options. The longer the term you go for, the better the value.
When giving it as a gift you might be concerned that the person you are buying it for already has a membership, but you don't need to worry. If you buy a PlayStation Plus membership for someone who is already a member they can add the new membership to their current one and it will start up when their current one expires. Pretty much everyone who owns a PS5 will have a membership and keep buying them year after year. So you should feel confident that a PlayStation Plus membership will be something that the person receiving it will use.
Here is a video showing how easy it is to redeem your PlayStation Plus Membership:
If you want to learn even more about PlayStation Plus memberships you can read our article where we cover everything that people might need to know.
#6 Racing Wheel
A racing wheel is a great gift for anyone who enjoys playing racing video games. Here are three reasons why:
First, a racing wheel gives the player a more realistic experience. When playing with a controller, the player is limited to the movement of their thumbs and fingers. With a racing wheel, the player can use their whole hand to control the car. This allows for a more immersive and realistic experience.
Second, a racing wheel is more precise than a controller. Controller buttons are small and close together, which can make it difficult to press the right button at the right time. With a racing wheel, the buttons are larger and spaced out more evenly, making it easier to hit the right button when needed.
Third, a racing wheel is more comfortable to use than a controller.
If you want to browse through more racing wheels that are compatible with the PlayStation 5 console click here.
Bonus Gift Ideas
While our top five list gives you a multitude of gift ideas for people who own a PlayStation 5, but we're not done yet. We have two more ideas for people who want to do something more.
4K Televisions
Both of the new PlayStation 5 consoles allow you to play games in stunning 4K resolution, but if someone is playing their PS5 on something other than a 4K television they really aren't taking advantage of all that the console has to offer. Luckily, today there are a lot of affordable 4K televisions available.  You can easily see and sort through 4K televisions on Amazon.
4K Gaming Monitors
If the person you are shopping for prefers to set up their game console in their bedroom or office a 4K gaming monitor, if they don't already have one, is a fantastic gift idea. There is a wide variety of great 4K gaming monitors to choose from on Amazon.
Final Thoughts
Finding a gift for someone can sometimes feel pretty stressful, especially if you do not know what they might like. Fortunately, if the person you are shopping for has a PlayStation 5 there are a lot of things you can get them as we covered in this article. Hopefully, this article made shopping for that PlayStation 5 owner in your life a little less stressful and a lot more fun. However, if you still feel stumped after reading this article know that you can't go wrong with either a PlayStation Store Gift Card or a PlayStation Plus Membership.
Bestselling PlayStation 5 Accessories in 2023
If you don't see what you are looking for you can see more here.
Sale
Bestseller No. 1
NexiGo PS5 Accessories Cooling Stand with LED Lighting Fans and Dual Controller Charger Station for Playstation 5 Console, Upgraded Multifunctional Stand with Charging Dock, 10 Game Slots, White
【Efficient Cooling System】Works with and enhances the cooling system of the PlayStation 5 to gently pull air through the console. Adjustable fan speeds and inbuilt indicator lights allow you to customize the stand to fit your needs.
【All in One Design】Compatible with both the PlayStation 5 Disc and Digital Editions. This cooling stand will help reduce the operating temperature of the PS5, improving performance and extending the console's lifespan.
【Clean Compact Design】Built-in storage space for up to 10 game boxes as well charging bays for two controllers. This stand also has a storage area for a remote control.
【Dual Controller Chargers】Can simultaneously charge two PlayStation 5 DualSense controllers in approximately 3 hours. Helpful indicators light up red when charging and then blue when the controller is fully charged.
【Stable and Easy to Use】Firmly connect the PlayStation 5 console to the cooling stand with the provided screw. Helps to prevent accidental damage or unintended bumps from knocking the console over.
Sale
Bestseller No. 2
NexiGo PS5 Stand with RGB LED Light, Hard Drive Slot, Headset and Remote Holders, Dual Controller Charging Station for Playstation 5 Console, 10 Game Slots, White
【RGB Strip Lights】This stand features RGB strip lights on both sides of the cooling stand. With the light mode switch, you can easily switch between colorful flowing lights, colorful breathing lights, and steady blue lights.
【Charging Indicator】Can simultaneously charge two PlayStation 5 DualSense controllers in approximately 3.5 hours. While the controller is charging, the battery icon indicator will light up dynamically from bottom to top showing the controller is charging. When the controller is fully charged, the battery indicator will be fully lit and the RGB strip lights will display a steady blue light.
【Efficient Cooling System】A bottom vent and dual fans work alongside the console's cooling system to gently pull air through the console, lowering its operating temperature to improve performance and extend the PS5's lifespan.
【External Hard Drive and Remote Organizer】Compatible with both the PlayStation 5 Disc and Digital Editions. Built-in storage space allows for up to 10 game boxes, remote control, and an external hard drive.
【Stable and Easy to Use】Firmly connect the PlayStation 5 console to the cooling stand with the provided screw to prevent accidentally knocking the console over.
Bestseller No. 3
Wireless Controller Keyboard for PS5, Bluetooth 3.0 Mini Portable Gamepad Chatpad with Built-in Speaker & 3.5MM Audio Jack for Playstation 5 Voice Chat Board for Messaging and Gaming Live Chat
🎮 Ergonomic design: The bluetooth controller keyboard for PS5 is ergonomically designed to enhance the gaming experience, full game keyboard perfect fit for PS5 controller.(Note: The controller and keyboard can't charger at the same time; only the keyboard is charged)
🎮 Voice chat board: Complete for PS5 QWERTY keyboard and voice chat board for messaging and chatting, convenient for you and your teammates to dominate and enjoy game better.(Before using, please make sure that the keyboard is powered and matched successfully, otherwise the keyboard will not work.)
🎮 Built in speaker: The built-in speaker allows users to listen to all chat audio directly from the keyboard without using a headset, you can also disable this function for PS5 settings menu and use an external headset.
🎮 Easy to install& carry: Easily snaps into place with no additional software to install in order to run. Small size, light weight, easy to carry. The indicator light show red when charging, and when fully charged the light out.
🎮 Pair automatically: Enter the passkey on the wireless keyboard and then confirm your entry within 30 seconds, the indicator light is green when the connection is successful. After the connection is successful, you can use the keyboard again to pair automatically. If the pairing fails, you can restart the keyboard, or delete the pairing information to pair again.
Sale
Bestseller No. 4
PS5 Stand and Cooling Station with Dual Controller Charging Station for Playstation 5 Console, PS5 Accessories Incl. Controller Charger, Cooling fan, Headset holder, 3 USB Hub, Media Slot, Screw White
🌀【HOLDER FOR HEADSET&CONTROLLERS&MEDIA REMOTE CONTROL】Hold ps5 headset, dual ps5 controller, ps5 media remote and ps5 system all in one playstation 5 stand. Keeps all PlayStation 5 accessories nice and organized while maintaining a tidy look. And the whole white color also matches the aesthetic of ps5 console, it's the best ps5 stuff replacement for sony official horizontal base stand, and a great gift choice for ps5 gamer who need a neat organizer for tons of gaming accessories
🌀【3 USB HUBS&3 ADJUSTABLE FAN SPEEDS】Extra 3 USB hubs on dock is convenient for gamer who owns different gaming peripherals, like external storage, wireless headset, wire controllers, DON'T need to remove existing set up while using the cooling stand. The ps5 cooling station has 3 fan levels(Low,Mid,High), you can change fan speeds to different settings with changing lights to let you know what speed the ps5 cooling fan are on. All the heated air will be blown from the bottom of ps5 console
🌀【DUAL FAST WIRELESS CHARGING STATION】There are two wireless ps5 charger station for both dualsense controllers charging at the same time rather than additional charging cables, get rid of messy gaming area and also has a place to docking&charging for dualsense controllers simultaneously, which fully charged from empty to 100% within 3 hours. And the attached LED indicators tell you which controller is ready to go or charging. The best improved replacement for official ps5 base stand
🌀【SLIM PS5 DIGITAL&PS5 DISC VERSION COMPATIBILITY】This ps5 cooler stand took into consideration both ps5 console digital edition as ps5 console disc version, also comes with a special digital strip for the slim ps5 digital console and a safety SCREW to attach to the ps5 console system, both will make the docking station more secure and balanced, compact size help to save space & increase gaming room's space efficiency. A perfect way to safely store and display all ps5 assecories and console
🌀【OVERCHARGE PROTECTION FEATURES】Both controller charging station are built with charging proven smart chips, which will auto stopped charging at 70% for prevention damage from overcharging, keep your ps5 controller battery health and extend the battery life. The attached charging ports in charging dock greatly reduce scratching on the top insert of sony dualsense controller. Note: All products provide one-year war-ranty, please contact us if you need any help of the product
Bestseller No. 5
Carrying Case for PS5, Protective Travel Bag for PS 5 Console Controller, Large Capacity Storage Case Compatible with Playstation 5 Games Accessories Disk Digital Edition, Black
Protection: Carrying case for PS5 is made of heavy duty water resistant material to resist scratches and light rain. 0.3-inch padded and soft velvet lining on the sidewall and 4 thick rubber pads on the bottom reduce the collision. Double-zipper closure design is easy to install and take the machine. Travel bag for PS5 keeps your game machine secure everywhere
Capacity: Size: 17" x 8" x 12" (L x W x H). The bag for PS5 is compatible with PS5 console, controller, headset and other accessories which will damage the device due to extrusion. Storage case for PS5 with external zipper pockets for more capacity to pack smaller items like HDMI and power cables, and more gaming accessories
Suitable: Travel case for PS5 is the most fashionable and efficient way to pack your machine and game accessories at home or outdoors. You can easily take your game machine in the carrying case travel around. Great gift idea for a gamer, boyfriend, son, husband, friends on graduation, Birthday, Anniversary, Christmas, New Year, Valentine's Day, Halloween
Easy To Carry: Carrying case for PlayStation 5 is attached with adjustable shoulder straps and practical handles. The luggage strap provides a convenient way to travel. Three ways for your choice: tote bag, shoulder bag or slide on a suitcase. Travel case bag for PS5 can easily take your game machine to a travel party or on holiday, enjoy the gaming together
Warm Tips: Although there is a shock-proof pad inside, don't fall from a height place and press with heavy pressure. Although the surface is made of waterproof material, don't fully submerge it in water and withstand heavy rain. If your game console has a bottom stand base, remove it before putting it in the carrying case for PS5
Sale
Bestseller No. 6
OIVO PS5 Stand Suction Cooling Station with AC Adapter,PS5 Controller Charging Station for Playstation 5 Console, PS5 Cooling Fan Stand, PS5 Controller Charger Accessories, 12 Slots, Headset Holder
🆒【All-In-One Multifunctional Design for Playstation 5 Digital Edition & Disc Edition Consoles】This PS5 cooling stand with efficient cooling fans and dual PS5 controller charger station, two 2.0 USB ports, LED charging indicators, 12 PS5 games holder, screw storage, 2 in 1 USB-C cable, keeping everything neat and tidy, richer functionality make this PS5 accessories be a better replacement for OEM official PS5 charging station.
🆒【Excellent Space Management & Easy to use】This PS5 cooling & charging stand comes in one piece with versatile functions, it saves much space to keep PS5 console, game discs and controllers organized and super easy to set up and use. It is space saving that allows everything to be used safely in a vertical position.
🆒【Efficient Air Suction PS5 Cooling Fan】 Due to the base of PS5 console is air outlet, this suction cooling system helps dissipate heat from your PS5 console, to prevent it from overheating after a long gaming session. Features lower noise and faster fan cooler, metal base and upgraded with an On/off switch and indicators for Cooling fan, distinct various colored LED indicators showing different status. Red Light: High speed. Orange Light: Medium Speed. Green Light: Low Speed.
🆒【High-Speed Charging & Clear LED Indicators】Use Playstation 5 charging station to refuel dual PS5 controllers in less than 2 1/2 hours simultaneously. Features 2 LED charging indicator showing charge status:red light is charging, green light is fully charged/standby.
🆒【Advanced Safety Features】Featuring overcharging, overheating, overvoltage and short circuit protection,PS5 Controller Charging dock station keeps you and your devices safe.(Prompt: Due to the built-in automatic protective chip of the PS5 Controller, it will stop charging by a battery volume of 70%.)
Bestseller No. 7
PlayStation Shaped Ceramic Coffee Mug | PS5 Accessories Novelty Gifts
PlayStation mug: Hit pause and take a break from gaming with this PlayStation 5 Coffee Mug which features a handle shaped like the iconic DualSense controller. Ceramic mug holds 480ml (16.9 fl oz)
Hot item: Whether you're a coffee lover, tea fan, or hot chocolate connoisseur, this mug is for you. Made with durable material and a cool design, this cup will brighten your day at home or the office. Not dishwasher or microwave safe
Iconic brand: PlayStation is one of the top gaming brands in the world with its logo, video games, icons, console, controller, and name being instantly recognizable to gamers of all ages
Fun gifts for fun people: For those looking for cool stuff and all things geek, crazy, and unique, we are proud to create top-selling toys, mugs, lights, decor, and presents that make people smile
Officially licensed merchandise: Discover a new piece of merch for your collection with our array of collectibles for men, women, fans, kids, boys, and girls who love pop culture fun
Sale
Bestseller No. 8
NexiGo PS5 Accessories Silent Cooling Stand with Headset Holder and AC Adapter, for PS5 Disc & Digital Editions Dual Controllers Charger, 3 Levels Adjustable Fans Speed, 10 Game Rack Organizer, White
【Efficient Cooling System】The downward design of the cooling system for the NexiGo Vertical Cooling Stand enhances the built-in cooling system of the PlayStation 5. You can adjust the cooling fan speed between low, medium, and high speeds, the indicator lights will show green, orange, and red respectively.
【Dual Controller Chargers】Utilizing the provided 5V/3A power adapter, the NexiGo Vertical Cooling Stand can fully charge two DualSense controllers within three hours. The charging docks have a charge indicator light that shows a red light while the controller is charging and a blue light when the controller is fully charged or on standby. (Note: Please only use the provided AC adapter to power the system from the wall. Other chargers may cause charging failure or extended charging duration.)
【All-In-One Design】Compatible with both versions of the PlayStation 5, the vertical cooling stand can reduce the running temperature of the console, improving performance and prolonging the console's lifespan.
【Space-Saving Design】 Integrated with storage slots for ten game discs, chargers for two controllers, a cooling system with three fan speeds, and the included headphone holder, the NexiGo Vertical Cooling Stand allows you to display your console vertically and provides centralized storage space.
【Stable and Easy to Use】The PS5 console can be directly affixed to this cooling stand with the included screw, increasing stability and protecting it from accidents or damage. Use a screwdriver to install or just screw in by hand, designed for easy installation. The headphone hanger perfectly fits on the console and allows your headphones to rest gently.
Sale
Bestseller No. 9
PS5 Controller Charger Station, PS5 Charging Station with Fast Charging AC Adapter 5V/3A, Dual Controller Charging Stand for Playstation 5, Docking Station Replacement for DualSense Charging Station
【Charges Dual PS5 Controllers Quickly】This PS5 Controller Charger Station is specially designed to connect with designated AC Power Adapter (5V/3A) and charge double PS5 controllers at the same time. It's a must have PS5 accessories for PS5 Gamers who own Dual PS5 Controllers. Will keep you in games longer with Playstation 5 console, This PS5 charging kit is the best replacement for OEM Official PS5 Dualsense charging station.
【2.0 Hours Fastest Charge & Comprehensive Protection】Due to the ports of craddle are made of copper connector, this Playstaiton 5 charging station is safe and fast to charge, combine the custom 5V/3A AC adapter with this PS5 controller charger and they can provide a maximum charge. Charging up 2 PS5 remote control in just 2 hours, quickly, safely for optimized charging.
【Portable Stand & Storage Organizer for PS 5 Controllers】Say goodbye to ps5 charging cable, ps5 controller holder stand, tidy and sleek docking station compatible with Playstation 5 Dualsense controller, charge and storage two controllers simultaneously. Meanwhile, color matching the Playstation 5 disc and digital consoles, it has an on/off switch on back near USB-C input. This saves power while not in use for daily gaming and allow you to turn it on and off.
【Effortless Charging】Simply place two PS5 Controllers onto the charger dock and the PS5 remotes start to be charged. A bright LED indicator will show the charging status. Charging Lights on the front unlike the official version, it will be indicated with red & blue lights to show if they are charging or fully charged. The unique LED strap on the screen will blink while in charging status. Also, the blue accent lighting on both sides combine to make a nice look with the PS5 controllers.
【What You Get】The PS5 Controller Charger Station includes an AC Power Adapter, Welcome Guide, our worry-free 3-year warranty, and friendly customer service. Go ahead! Your PS5 preorder games will arrive soon.(Please tear the Offering anti-scratch film on front screen)
Sale
Bestseller No. 10
Playstation PS5 Icons Light with 3 Light Modes Music Reactive Game Room Lighting
Light the night: Light up your bedroom with the iconic symbols from the hugely popular PlayStation gaming system. The PlayStation 5 Icon Light illuminates the dark with a soft glow that phases from white to blue
Conversation starter: When hosting your next party or game night at your home, get everyone talking about your iconic, stylish PS5 Icons Light. Instantly recognizable, everyone will want one
Perfect present: This instantly recognizable PlayStation Icon Light makes a great present for geeks and fans of the popular gaming system. Perfect as a unique stocking stuffer or birthday present
Fun gifts for fun people: For those looking for cool stuff and all things geek, crazy, and unique, we are proud to create top selling toys, mugs, collectibles, and presents that make people smile
Officially licensed merchandise: This cool collectible is a unique addition to any fan's set. Give this collector's item to men, women, fans, kids, boys, and girls who love pop culture fun
Bestselling PlayStation 5 Games in 2023
If you don't see what you are looking for you can see more here.
Bestseller No. 1
God of War Ragnarök - PlayStation 5
Feel your journey through the Norse realms, made possible by immersive haptic feedback and adaptive trigger functionality.
Take advantage of multidirectional 3D Audio; hear enemies approaching from any direction. (3D audio with stereo headphones (analog or USB))
Bask in the beautiful worlds you travel through, brought to life by precise art direction and arresting attention to detail.
Switch between full 4K resolution at a targeted 30 frames per second, or dynamic resolution upscaled to 4K at a targeted 60fps. (4K resolution requires a compatible 4K TV or display)
English (Playback Language)
Bestseller No. 2
Hello Neighbor 2 Standard Edition - PlayStation 5
- You have an entire town as your playground, with plenty of houses and AI-driven residents to interact with.
- The game feels like an investigative journalist simulator - sneak around and find out your neighbors' secrets. Why does this moustached gentleman go down to the amusement park every night?
- Can you outsmart the AIs? Every character in Hello Neighbor 2 is powered by a neural network AI and learns from the players, doing everything in their power to protect their gated community and its secrets.
- Uncover the big mystery hidden in Raven Brooks!
English (Playback Language)
Sale
Bestseller No. 3
Sonic Frontiers - PlayStation 5
Race across five massive overworlcl islands, each with their own unique action-platforming challenges and hidden secrets to uncover
Blaze a trail as you see fit and discover side quests, solve puzzles, scale enormous structures, go fishing, and encounter a firendly face or two along the way
Unlock Cyber Space levels featuring signature 3D platforming at Sonic speeds and a variety of challenges to test your skills like never before
Use the all-new battle system and skill tree upgrades, combining moves such as dodges, parries, counters, combos, and the new Cyloop ability to take down mysterious foes
Become Sonic and journey to uncover the mysteries of the remains of an ancient civilization plagued by robotic hordes
Sale
Bestseller No. 4
Just Dance 2023 Edition - Code in box, PlayStation 5
For the first time ever, dance to BTS with ""Dynamite"" and other top chart hits including: Harry Styles – As It Was, Lady Gaga Ft. Beyoncé - Telephone, Billie Eilish – Therefore I Am, Cast from Encanto - We Don't Talk About Bruno, BTS - Dynamite, Glass Animals - Heat Waves, Justin Timberlake - CAN'T STOP THE FEELING!, BTS Ft. Halsey - Boy With Luv, Bruno Mars - Locked Out of Heaven, K/DA Ft. Madison Beer, (G)I-DLE, Lexie Liu, Jaira Burns & Seraphine - More, Linkin Park - Numb, Dua Lipa - Physical, Ava Max - Sweet but Psycho, Imagine Dragons - Radioactive, Apashe ft. Alina Pash - Witch, Doja Cat – Woman AND MORE…
New User Interface: Spend more time dancing and less time searching thanks to a new, more modern, and intuitive user interface. Everything is one click away: playlists, game modes and songs!
Personalized Experiences: Unlock custom-made sessions and songs tailored to your preferences and playing habits. Plus, Just Dance will keep track of your progress and scores, so you can show off your dancing skills!
Download code only - This product does not contain a CD or disc. Internet connection, Ubisoft Account and PlayStation Network Account required to redeem the code.
Sale
Bestseller No. 5
PGA Tour 2K23 - PlayStation 5
Take your skills on the PGA TOUR and become the next FedExCup Champion as you compete against TOUR pros and establish new rivalries.
For the first time, play as male and female pros including Tiger Woods, in online and local play. Also features licensed courses such as East Lake Golf Club, TPC Sawgrass, TPC Scottsdale, and more.
Create your own dream course with the Course Designer, which features thousands of customizable objects and cross-platform sharing.
Introducing Topgolf with competitive 1-4 player local and online play, bringing the range's excitement and fun to both casual and seasoned players.
Plus, run your own online societies to manage tournaments and seasons or test your skills against your friends in Divot Derby and Casual mode.
Bestseller No. 6
PlayStation PS5 Console – God of War Ragnarök Bundle
Embark on an epic and heartfelt journey alongside Kratos and Atreus with the PlayStation 5 Console – God of War Ragnarök Bundle.
Bundle includes: PlayStation 5 console, DualSense Wireless Controller, Base, HDMI Cable, AC power cord, USB cable, God of War Ragnarok full game voucher
DualSense Wireless Controller integration: Feel your journey through the Norse realms, made possible by immersive haptic feedback and adaptive trigger functionality.
Stunning visuals: Bask in the beautiful worlds you travel through, brought to life by stunning art direction and arresting attention to detail. Behold enhanced reflections, lighting and shadows, as well as increased geometric detail and enhanced deformable snow.
Fully optimized for 3D Audio*: Immerse yourself in the unique soundscapes of the Nine Realms as sounds reverberate and echo throughout the environment. Use highly accurate spatial audio to hear enemies approaching from any direction, including above and below you. *3D audio with stereo headphones (analog or USB)
Bestseller No. 7
Sackboy: A Big Adventure - PlayStation 5
Collaborative, Chaotic and Joyful Multiplayer - Take on side-splitting challenges in local and online party play.
Stuffed! Stitched! Zipped! - Face thrilling, unpredictable challenges as you explore distinctive hand-crafted lands through deeply immersive and expressive controls.
Perilous Platforming Experience - Explore here, there and everywhere as you utilize Sackboy's cool, diverse move-set to face a huge variety of thrilling challenges, fierce enemies and startling surprises.
Re-stuffed. Re-stitched. RE-zipped. - Sackboy returns to the big time stuffed with fresh moves and game-changing gadgets in an awe-inspiring and downright fun 3D adventure in this new, but familiar world.
Bestseller No. 8
Ice Age: Scrat's Nutty Adventure - Playstation 5
Explore adventure-packed locations to discover treasures that unlock special powers
Help Scrat jump higher, grab heavier objects, and find every last treasure
Prepare to deal with fierce wolves, insidious insects, giant prehistoric bosses, and - most perilous of all - Scrat's never-ending bad luck
Last update on 2023-01-16 at 21:04 / Affiliate links / Images from Amazon Product Advertising API