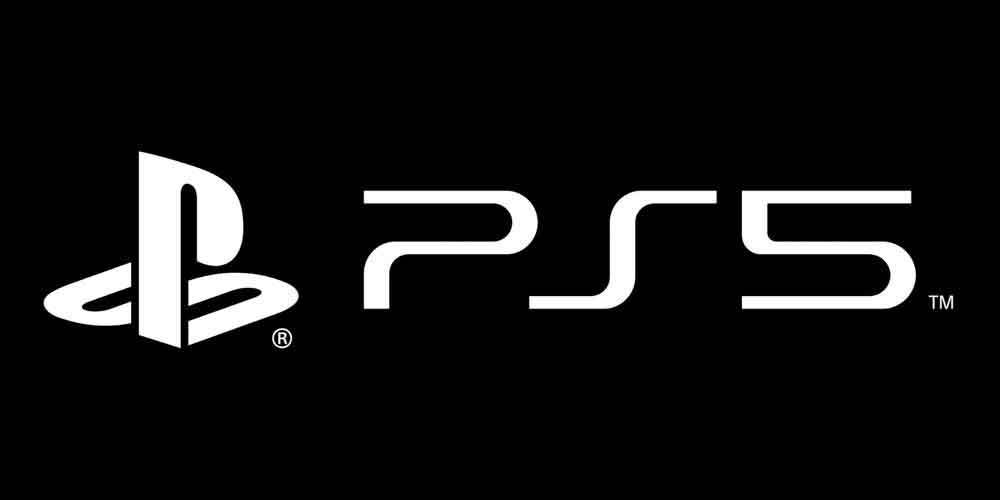 Getting the perfect gift for a friend or loved one for their birthday or during the holidays can be challenging. Unless they tell you what they would like you often have to dig through several gifts before you find the most suitable option. If the person in question is a gamer and you know their preferred console, then you might have an easy task ahead.
A thing to know about avid gamers is that they really appreciate their games and anything that will enhance their gaming experience is more than welcome. If the person you are shopping for has a PlayStation 5 there are a ton of great gift options that you can get for them (even if they have told you what they would like).
To help you decide what to buy we have come up with our list of top 5 gift ideas for people who own a PlayStation 5. For each item in our list, we have provided you with important information and links for each item to help you find the perfect gift.
Here is Our Countdown of the Top 5 Gifts for PlayStation 5 Owners:
#5 Games
We start out our list with an obvious gift to get for a gamer, which is games that he or she can play on their console. Several new PlayStation 5 games are coming out, and you need to know the genre your loved one enjoys when getting the perfect game for them. Among the genres, you can pick from are action, adventure, role-playing, sports, and simulation games.
If you are a gamer yourself you might already know the game preferences of the person you are shopping for. Conversely, if you are shopping from a list, remember that many companies release new versions of their games every 1-2 years so you probably want to be sure to look for the latest version of the game(s) you are shopping for.
When shopping for games it is also important to note that Sony released two versions of their new PlayStation 5 console. There is the PlayStation 5 and the PlayStation 5 Digital Edition console. The difference between these consoles being that the PlayStation 5 has an optical disc drive for physical copies of the game while the Digital Edition doesn't have an optical drive and is for those who prefer digital downloads of their games.
You should know the version of the PS5 console they have to make sure that you get a copy of the game (digital copy or physical copy) that is compatible with their console. Our article: Physical Video Game Copies vs. Digital Copies- Which is Better, can help you understand more about digital and physical game copies.
Here is a link to the Best Selling PlayStation 5 Games.
#4 Playstation Now Subscription
The next item on our list PlayStation Now is a cloud-based subscription service from Sony. Subscribers can access a huge library of PS2, PS3, and PS4 games that they can stream and play them online. For those who are worried about laggy gameplay due to a slower internet connection, there is also the option to download the PS2 games and over 300 PS4 games onto your console to play locally.
There are three subscription packages to choose from; the 1-month, 3-month, and 1-year subscriptions.
Before buying Playstation Now you should also check that the service is available in your country. As of January 2021 PS Now was available in 19 countries including the US, Canada, and the UK.
If you want to learn more details about PlayStation Now you can check out our article What is PlayStation Now? | What You Need To Know.
#3 Accessories
Coming in at number 3 on our countdown is accessories, which is actually made of several categories of items. Accessories are a tremendous gift idea especially for someone who just got their PlayStation 5 console.
When you buy a PlayStation 5 you get everything to need to begin playing right away. That doesn't mean that there aren't lots of accessories that could help enhance your gaming experience and allow you to customize or enhance your console.
Most PlayStation 5 owners are already aware of these accessories have their eye on at least of few of them – especially if they just got their console. If the PS5 is their first video game console a person might not be aware of all the accessories that are available, but that doesn't mean that there aren't lots of accessories that they would appreciate or want.
Most accessories will be in one of the following categories:
#2 PlayStation Store Gift Card
If you have gotten to this point on our list and still haven't found a good idea for a gift yet the PlayStation Store Gift Card might be just the thing you are looking for.
A PlayStation Store Gift Card is a prepaid card that can be used to purchase several items on the PlayStation Store platform. Among the things that can be purchased are games, add-ons, and the classic PlayStation games, which give you the traditional feeling of older generation games.
You can also purchase movies and television shows for streaming through the console. Giving someone a PlayStation Store gift card will give them the freedom to browse through a ton of choices on the PlayStation store platform, where they can find the games they want or movies they prefer.
There are two ways to go when purchasing the gift card, where you can go digital and get a redeemable code or give them a physical card that they can use for the purchases. Both of them work equally well.
You can find gift cards ranging between $10 and $100 dollars so you should be covered no matter what you are looking to spend.  You can buy PlayStation Store gift cards from Amazon by clicking here.
Here is a video that shows how easy it is to redeem your PlayStation Store Gift Card:
This brings us to the #1 idea in our countdown of gift ideas…
#1 PlayStation Plus Membership
Our number one gift idea for the gamer in your life is a PlayStation Plus membership. This is one of the best gifts to give a PlayStation 5 owner, as it allows people to play multiplayer games online with their friends as well as people from around the world. Since so many games have parts that allow for online gameplay or are played online exclusively, a PlayStation Plus membership is probably the one thing that PlayStation 5 owners would have the hardest time doing without.
Another perk to enjoy from a PlayStation Plus membership is the access it gives you to free games each month. If the person you are shopping for is an avid gamer, they will certainly appreciate and look forward to the opportunity to try out new games from different genres every month.
The third thing members can also take advantage of is exclusive deals and discounts offered on things in the PlayStation Store.
There are three options to pick from when purchasing a PlayStation Plus membership, and they vary according to the time duration. You can choose from 1-month, 3-month, and 1-year options. The longer the term you go for, the better the value.
When giving it as a gift you might be concerned that the person you are buying it for already has a membership, but you don't need to worry. If you buy a PlayStation Plus membership for someone who is already a member they can add the new membership to their current one and it will start up when their current one expires. Pretty much everyone who owns a PS5 will have a membership and keep buying them year after year. So you should feel confident that a PlayStation Plus membership will be something that the person receiving it will use.
Here is a video showing how easy it is to redeem your PlayStation Plus Membership:
If you want to learn even more about PlayStation Plus memberships you can read our article where we cover everything that people might need to know.
Bonus Gift Ideas
While our top five list gives you a multitude of gift ideas for people who own a PlayStation 5, but we're not done yet. We have two more ideas for people who want to do something more.
4K Televisions
Both of the new PlayStation 5 consoles allow you to play games in stunning 4K resolution, but if someone is playing their PS5 on something other than a 4K television they really aren't taking advantage of all that the console has to offer. Luckily, today there are a lot of affordable 4K televisions available.  You can easily see and sort through 4K televisions on Amazon.
4K Gaming Monitors
If the person you are shopping for prefers to set up their game console in their bedroom or office a 4K gaming monitor, if they don't already have one, is a fantastic gift idea. There is a wide variety of great 4K gaming monitors to choose from on Amazon.
Final Thoughts
Finding a gift for someone can sometimes feel pretty stressful, especially if you do not know what they might like. Fortunately, if the person you are shopping for has a PlayStation 5 there are a lot of things you can get them as we covered in this article. Hopefully, this article made shopping for that PlayStation 5 owner in your life a little less stressful and a lot more fun. However, if you still feel stumped after reading this article know that you can't go wrong with either a PlayStation Store Gift Card or a PlayStation Plus Membership.
Bestselling PlayStation 5 Accessories in 2021
If you don't see what you are looking for you can see more here.
Bestseller No. 1
Sony PULSE 3D Wireless Headset
Built for a new generation - Fine-tuned for 3D Audio on PS5 consoles. Enjoy comfortable gaming with refined earpads and headband strap. Play in style with a sleek design that complements the PS5 console. Available when feature is supported by game.
Designed for gamers - Chat with friends through the hidden noise-cancelling microphones. Quickly adjust audio and chat settings with easy-access controls. Internet and account for PlayStation Network required.
Take your adventures further - Enjoy up to 12 hours wireless play with the built-in rechargeable battery. Easily connect to your PS5 or PS4 console using the wireless adaptor. Connect to PS VR and mobile devices with the included audio cable. Built-in headset controls not supported on PS VR and mobile devices.
Sale
Bestseller No. 2
OIVO PS5 Stand with Suction Cooling Fan and Dual Controller Charger Station for Playstation 5 PS5 Console, Suction Cooler Fan with Charging Dock Station and 12 Games Storage- 2 IN1 Cable Included
🆒【All-In-One Multifunctional Design for Playstation 5 Digital Edition & Disc Edition Consoles】This PS5 cooling stand with efficient cooling fans and dual PS5 controller charger station, two 2.0 USB ports, LED charging indicators, 12 PS5 games holder, screw storage, 2 in 1 USB-C cable, keeping everything neat and tidy, richer functionality make this PS5 accessories be a better replacement for OEM official PS5 DualSense charging station.
🆒【Excellent Space Management & Easy to use】This PS5 cooling & charging stand comes in one piece with versatile functions, it saves much space to keep PS5 console, game discs and controllers organized and super easy to set up and use. It is space saving that allows everything to be used safely in a vertical position.
🆒【Efficient Air Suction PS5 Cooling Fan】 Due to the base of PS5 console is air outlet, this suction cooling system helps dissipate heat from your PS5 console, to prevent it from overheating after a long gaming session. Features lower noise and faster fan cooler, metal base and upgraded with an On/off switch and indicators for Cooling fan, distinct various colored LED indicators showing different status. Red Light: High speed. Orange Light: Medium Speed. Green Light: Low Speed.
🆒【High-Speed Charging & Clear LED Indicators】Use Playstation 5 charging station to refuel dual PS5 controllers in less than 2 1/2 hours simultaneously. Features 2 LED charging indicator showing charge status:red light is charging, green light is fully charged/standby.
🆒【Advanced Safety Features】Featuring overcharging, overheating, overvoltage and short circuit protection,PS5 Controller Charging dock station keeps you and your devices safe.(Prompt: Due to the built-in automatic protective chip of the PS5 Controller, it will stop charging by a battery volume of 70%.)
Bestseller No. 3
PS5 Controller Accessories, Playstation 5 Controller Charger, PS5 Controller Charger Station
PS5 Dual Charger - It charges two PS5 dual sense controllers at the same time. Please use our 5.3V 3A wall adapter to charge the PS5 controllers faster. It only takes 3 hours to charge them fully.
Stylish Design - The design is slim and compact, smart and simple. It doesn't take up a lot of space. It fits the PS5 look and feel.
Atmosphere Light - The orange led light of charging dock shows the charging status. When the controllers are charging, the light turns on. When the PS5 controller is charged fully, the light stops flashing. The lights match dual sense while charging.
Built-in Protector Chip - Smart circuit, low power consumption. The built-in intelligent chip provides intelligent overload protection, protects your controllers from over-charging, over-voltage, overheat, and short-circuit.
Simple to Use - It is easy to seat controllers for charging. Easy to set up. It makes your Playstation 5 controllers securely.
Bestseller No. 4
PS5 Controller Charger Station, PS5 Charging Station with Fast Charging AC Adapter 5V/3A, OIVO Playstation 5 Dual Controller Charging Stand, Docking Station Replacement for DualSense Charging Station
【Charges Dual PS5 Controllers Quickly】This PS5 Controller Charger Station is specially designed to connect with designated AC Power Adapter (5V/3A) and charge double PS5 controllers at the same time. It's a must have PS5 accessories for PS5 Gamers who own Dual PS5 Controllers. Will keep you in games longer with Playstation 5 console, This PS5 charging kit is the best replacement for OEM Sony Official PS5 Dualsense charging station.
【2.0 Hours Fastest Charge & Comprehensive Protection】Due to the ports of craddle are made of copper connector, this Playstaiton 5 charging station is safe and fast to charge, combine the custom 5V/3A AC adapter with this PS5 controller charger and they can provide a maximum charge. Charging up 2 PS5 remote control in just 2 hours, quickly, safely for optimized charging.
【Portable Stand & Storage Organizer for PS 5 Controllers】Say goodbye to ps5 charging cable, ps5 controller holder stand, tidy and sleek docking station compatible with Playstation 5 Dualsense controller, charge and storage two controllers simultaneously. Meanwhile, color matching the Playstation 5 disc and digital consoles, it has an on/off switch on back near USB-C input. This saves power while not in use for daily gaming and allow you to turn it on and off.
【Effortless Charging】Simply place two PS5 Controllers onto the charger dock and the PS5 remotes start to be charged. A bright LED indicator will show the charging status. Charging Lights on the front unlike the official version, it will be indicated with red & blue lights to show if they are charging or fully charged. The unique LED strap on the screen will blink while in charging status. Also, the blue accent lighting on both sides combine to make a nice look with the PS5 controllers.
【What You Get】The PS5 Controller Charger Station includes an AC Power Adapter, Welcome Guide, our worry-free 3-year warranty, and friendly customer service. Go ahead! Your PS5 preorder games will arrive soon.
Bestseller No. 5
KIWISMART Vertical Stand with Cooling Station for Playstation 5, PS5 Accessories Controller Charger Station, Suction Cooling Fan with Charging Dock Station, 3 Extra USB Ports
Storage for games - Storing your PlayStation 5 console and the DualSense controller with a Vertical stand, the ps5 cooling stand minimizes space by holding them in a vertical position, leaves the controller and console neatly set up in one place, this will keep you organized and your PS5 operating smoothly
Upgraded cooling system - The ps5 cooling station has 2 cooling fans, this efficient and low noise design will be quiet and barely noticeable in its operation, help you keep the console cool without affecting gaming and resting
Fast charging - The playstation 5 charging station can charge 2 controllers simultaneously, fully charge within 2.5-4 hours, saving your time and having more fun
Led indicators - Two led lights on the ps5 stand clearly indicate the controller charging status respectively, red light means charging, and blue light means fully charged
3 Extra charging ports - This ps5 cooling station is compatible with the ps5 console and playstation 5 digital edition, coming with 3 charging ports that can be connected with the mouse, keyboard, headset, controllers, phones, tablets, etc
Bestseller No. 6
PS5 Console Cover, Hard Shockproof PlayStation 5 Console Skin Case, ABS Anti-Scratch Dustproof PS5 Gaming Console Cover Replacement Plate Shell for Sony PS5 Console Disc Edition - Black
🌌🌌【Anti-Scratch PS5 Console Cover Case】 Only designed for Sony PlayStation 5 console disc edition. Take the real PS5 console as model, this anti-dust PS5 console cover can completely replace the original cover on your PlayStation 5 console. At the same time, the two classic color choices of black and red you can choices, which provide users with a new visual experience and meet the needs of multiple styles.
🌌🌌【Shockproof & Anti-Dust Material】The PS5 console protective cover case is made of impact-resistant hard ABS material, which is not easy to deform and is very friendly to teenagers.This hard protector cover for Sony PlayStation 5 console disk edition can effectively resist the impact in daily use.And the smooth and waterproof ABS platisc surface can prevent dust, water stains and others damage. When there are stains or dust,can directly wipe it, make the PS5 console is always as clean as new.
🌌🌌【Easy to Install & Remove】 This PS5 console cover allows everyone to easily replace it with this shockproof PS5 console disc edition skin cover shell. How to install or remove the dustproof PlayStation 5 console cover? Disassembly: Slide in the direction of the logo and lift original cover up slightly, you will get the removed console cover within 1 second; Installation: Operate the reverse operation of disassembly, Then you will get a PS5 console with ideal color.
🌌🌌【Precision Access to All Ports】 The PS5 console protective cover only suitable for Sony PS5 console disc version, professional design allows you to easily access all cable port and buttons. Will not affect the use of any functions, like USB, network (LAN Ethernet RJ45), HDMI, and power interface. So, the PS5 console protector which fits PlayStation 5 console CD-ROM will not block any of game operations.
🌌🌌【Best Shopping Experience】 We hope you will like this PlayStation 5 console cover protective case, and experience wonderful game moments. After receiving this anti-dust shockproof cover for Sony PS5 disc edition (💥Not applicable to PS5 console digital version), if there are any quality problem or questions, please feel free to contact us, we will reply you within 12 hours, and 100% solve the problem.
Bestseller No. 7
PlayVital Gray Nylon Dust Cover for PS5, Soft Neat Lining Dust Guard for PS5 Console, Anti Scratch Waterproof Cover Sleeve for Playstation 5 Console Digital Edition & Disc Edition
Perfect fit: Specially designed for PlayStation 5 console (standing position), compatible with PS5 Digital Edition console & Disc Edition console
Premium Materials: Made of hand washable and ironable nylon; The inside of cover features double layer with soft interior lining, which can protect your device from scratches
Protective Guard: Prevent your console from dust, minor scratches, UV, liquids and pet hairs
Cutting Precision: Precision cut easy access cable port without having to remove back cables. Easy to place and remove
Very Important: Please remove the cover when the console power on to avoid overheating. If you have any questions about our products, please contact us, we will fix your problem within 24 hours
Bestseller No. 8
Storage Carrying Case for PS5 Accessories, Waterproof bag for Sony Playstation 5 Digital Edition/Ultra HD Game Consoles ,Storage Controllers, headset, base, remote control and cables.
【Perfect Design】This travel bag is specially designed for PS5. This for PS5 handbag / shoulder diagonal has a spacious and customizable interior, whether it is for DualSense controller, AC power cord, USB cable, headset, game disc or other accessories you need, this for PS5 handbag can Hold them perfectly.
【 Comprehensive Protection】Surrounded by shockproof cotton cloth and has soft pocket compartment inside, providing extra protection for your favorite game consoles, small accessories, controllers, cables and other accessories. Perfect for travel.
【CONVENIENT】This case equipped with an adjustable, comfortable shoulder strap and pads, which are easy to take. You can hold it on your hand or carrying it on your shoulder.The side has elastic straps that can be fixed to the carry-on luggag.
【High-quality material】:Waterproof, Dustproof, and Shockproof! The storage pockets are surrounded by anti-shock cotton. This reduces the influence of external bodies on the contents of the packaging to protect against scratches and bumps. Besides, waterproof nylon materials can protect your game console and accessories from water and dust.
【NOTE】: Although the exterior is made of waterproof material, DO NOT completely soak it in water. Although there is a shockproof cushion inside, DO ONT drop it from a height or let the car pass by.
Sale
Bestseller No. 9
Bestseller No. 10
Bestselling PlayStation 5 Games in 2021
If you don't see what you are looking for you can see more here.
Sale
Bestseller No. 1
Ratchet & Clank: Rift Apart Launch Edition - Playstation 5
The intergalactic adventurers are back with a bang in Ratchet & Clank: Rift apart. Help them stop a robotic Emperor intent on conquering cross-dimensional worlds, with their own universe next in the firing line.
Built from the ground up by acclaimed studio insomniac games, go above and beyond with the mind-blowing speed and immersive features of the PS5 Console.
Includes: Ratchet & Clank: Rift apart, early unlock to carbonox armor set, early unlock to pixelizer weapon
Sale
Bestseller No. 2
Demon's Souls - PlayStation 5
Discover where the journey began - Experience the original brutal challenge, completely remade from the ground up. All presented in stunning visual quality with enhanced performance, this is the world of Boletaria as you have never seen it before.
Become the Slayer of Demons - Venture to the northern kingdom of Boletaria – a once prosperous land of knights, now beset with unspeakable creatures and ravenous demons. Meet strange characters, unhinged and twisted by the world around them, and unravel the unsettling story of Demon's Souls.
Face the world's greatest warriors in ferocious PVP combat - With online invasions adding to the danger of your quest. Or play cooperatively by summoning allies to aid in your fight against the demons. Active PS Plus subscription required for online multiplayer.
Bestseller No. 3
Star Wars Jedi Fallen Order - PlayStation 5
Star Wars Jedi Fallen Order PS5 brings the following technical enhancements:
Higher resolution textures and lighting effects
4K/HDR resolution
Improved 60 FPS performance
Significantly faster loading times
Bestseller No. 4
F1 2021 - PlayStation 5
The official videogame of the 2021 Formula One world Championship
My team mode - create a driver, choose a sponsor, an engine supplier, hire a teammates and compete as the 11th team on the grid
Expanded driver stats that now include 'focus' And new team-critical department events to address
Acclaimed ten-year Career mode, including updated research and development and Practice Programmers, and new quick Practice
F1 2021 supports Xbox Smart Delivery and PlayStation's free upgrade when players switch to an Xbox Series X|S or PlayStation 5
Sale
Bestseller No. 5
Sackboy: A Big Adventure – PlayStation 5
Face thrilling, unpredictable challenges as you explore distinctive hand-crafted lands through deeply immersive and expressive controls.
PERILOUS PLATFORMING EXPERIENCE - Explore here, there and everywhere as you utilize Sackboy's cool, diverse move-set to face a huge variety of thrilling challenges, fierce enemies and startling surprises.
RE-STUFFED. RE-STITCHED. RE-ZIPPED - Sackboy returns to the big time stuffed with fresh moves and game-changing gadgets in an awe-inspiring and downright fun 3D adventure in this new, but familiar world.
Bestseller No. 6
Elden Ring - PlayStation 5
ELDEN RING, developed by FromSoftware Inc. and produced by BANDAI NAMCO Entertainment Inc., is a fantasy action-RPG and FromSoftware's largest game to date, set within a world full of mystery and peril
Journey through the Lands Between, a new fantasy world created by Hidetaka Miyazaki, creator of the influential DARK SOULS video game series, and George R. R. Martin, author of The New York Times best-selling fantasy series, A Song of Ice and Fire
Traverse the breathtaking world on foot or on horseback, alone or online with other players, and fully immerse yourself in the grassy plains, suffocating swamps, spiraling mountains, and foreboding castles
Create your character in FromSoftware's refi ned action-RPG and defi ne your playstyle by experimenting with a wide variety of weapons, magical abilities, and skills found throughout the world
Charge into battle, pick off enemies one-by-one using stealth, or even call upon allies for aid - many options are at your disposal as you decide how to approach exploration and combat
Sale
Bestseller No. 7
Assassin's Creed Valhalla PlayStation 5 Standard Edition
Lead epic Viking raids against Saxon troops and fortresses
Relive the visceral fighting style of the Vikings as you dual-wield powerful weapons
Challenge yourself with the most varied collection of enemies ever in Assassin's Creed
Shape the growth of your character and your clan's settlement with every choice you make
Explore a Dark Age open world, from the harsh shores of Norway to the beautiful kingdoms of England
Sale
Bestseller No. 8
Marvel's Avengers - PlayStation 5
Players can enjoy cross-gen play between PlayStation 4 and PlayStation 5
Marvel's Avengers is a unique take on these iconic Super Heroes, including Captain America, Iron Man, the Hulk, Black Widow, and Thor; unlock powerful skills and new gear to build your ideal version of earth's mightiest heroes
Up to 4 players can assemble online to defend the Earth from escalating threats
Last update on 2021-07-30 at 16:23 / Affiliate links / Images from Amazon Product Advertising API