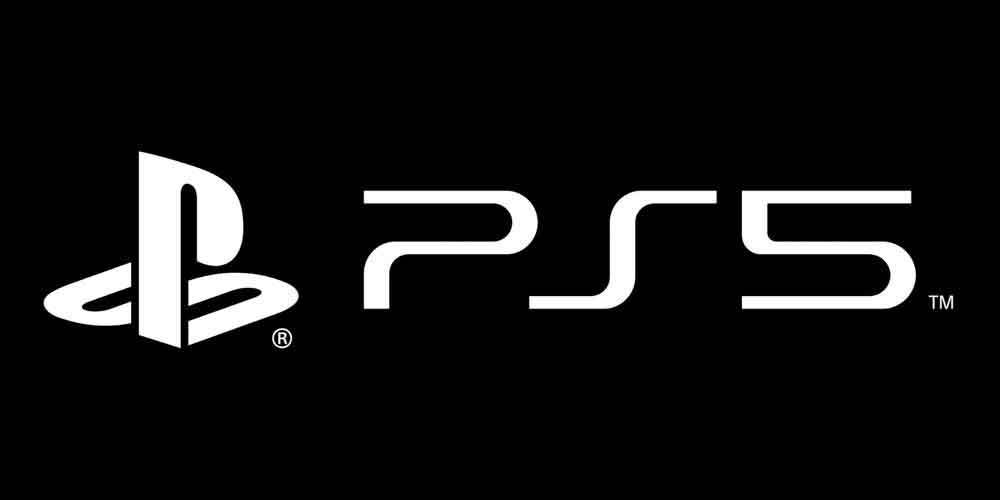 Getting the perfect gift for a friend or loved one for their birthday or during the holidays can be challenging. Unless they tell you what they would like you often have to dig through several gifts before you find the most suitable option. If the person in question is a gamer and you know their preferred console, then you might have an easy task ahead.
A thing to know about avid gamers is that they really appreciate their games and anything that will enhance their gaming experience is more than welcome. If the person you are shopping for has a PlayStation 5 there are a ton of great gift options that you can get for them (even if they have told you what they would like).
To help you decide what to buy we have come up with our list of top 5 gift ideas for people who own a PlayStation 5. For each item in our list, we have provided you with important information and links for each item to help you find the perfect gift.
Here is Our Countdown of the 14 Best Gifts for PlayStation 5 Owners:
#1 Games
We start out our list with an obvious gift to get for a gamer, which is games that he or she can play on their console. Several new PlayStation 5 games are coming out, and you need to know the genre your loved one enjoys when getting the perfect game for them. Among the genres, you can pick from are action, adventure, role-playing, sports, and simulation games.
If you are a gamer yourself you might already know the game preferences of the person you are shopping for. Conversely, if you are shopping from a list, remember that many companies release new versions of their games every 1-2 years so you probably want to be sure to look for the latest version of the game(s) you are shopping for.
When shopping for games it is also important to note that Sony released two versions of their new PlayStation 5 console. There is the PlayStation 5 and the PlayStation 5 Digital Edition console. The difference between these consoles being that the PlayStation 5 has an optical disc drive for physical copies of the game while the Digital Edition doesn't have an optical drive and is for those who prefer digital downloads of their games.
You should know the version of the PS5 console they have to make sure that you get a copy of the game (digital copy or physical copy) that is compatible with their console. Our article: Physical Video Game Copies vs. Digital Copies- Which is Better, can help you understand more about digital and physical game copies.
Here is a link to the Best Selling PlayStation 5 Games.
#2 Accessory Bundle
Coming in at number 3 on our countdown is an accessory bundle, which actually is made of several categories of items. Accessories are a tremendous gift idea, especially for someone who just got their PlayStation 5 console.
When you buy a PlayStation 5 you get everything to need to begin playing it right away. However, that doesn't mean that there aren't lots of accessories that could help enhance your gaming experience and allow you to customize or enhance your console.
Most PlayStation 5 owners are already aware of these accessories and have their eye on at least of few of them – especially if they just got their console. If the PS5 is their first video game console a person might not be aware of all the accessories that are available, but that doesn't mean that there aren't lots of accessories that they would appreciate or want.
Most accessories will be in one of the following categories:
We wrote an article to help identify the best video game console for your family.
#3 PlayStation Store Gift Card
If you have gotten to this point on our list and still haven't found a good idea for a gift yet the PlayStation Store Gift Card might be just the thing you are looking for.
A PlayStation Store Gift Card is a prepaid card that can be used to purchase several items on the PlayStation Store platform. Among the things that can be purchased are games, add-ons, and classic PlayStation games, which give you the traditional feeling of older generation games.
You can also purchase movies and television shows for streaming through the console. Giving someone a PlayStation Store gift card will give them the freedom to browse through a ton of choices on the PlayStation store platform, where they can find the games they want or movies they prefer.
There are two ways to go when purchasing a gift card, where you can go digital and get a redeemable code or give them a physical card that they can use for the purchases. Both of them work equally well.
You can find gift cards ranging between $10 and $100 dollars so you should be covered no matter what you are looking to spend.  You can buy PlayStation Store gift cards from Amazon by clicking here.
Here is a video that shows how easy it is to redeem your PlayStation Store Gift Card:
This brings us to the #1 idea in our countdown of gift ideas…
#4 PlayStation Plus Membership
Our number one gift idea for the gamer in your life is a PlayStation Plus membership. This is one of the best gifts to give a PlayStation 5 owner, as it allows people to play multiplayer games online with their friends as well as people from around the world. Since so many games have parts that allow for online gameplay or are played online exclusively, a PlayStation Plus membership is probably the one thing that PlayStation 5 owners would have the hardest time doing without.
Another perk to enjoy from a PlayStation Plus membership is the access it gives you to free games each month. If the person you are shopping for is an avid gamer, they will certainly appreciate and look forward to the opportunity to try out new games from different genres every month.
The third thing members can also take advantage of is exclusive deals and discounts offered on things in the PlayStation Store.
There are three options to pick from when purchasing a PlayStation Plus membership, and they vary according to the time duration. You can choose from 1-month, 3-month, and 1-year options. The longer the term you go for, the better the value.
When giving it as a gift you might be concerned that the person you are buying it for already has a membership, but you don't need to worry. If you buy a PlayStation Plus membership for someone who is already a member they can add the new membership to their current one and it will start up when their current one expires. Pretty much everyone who owns a PS5 will have a membership and keep buying them year after year. So you should feel confident that a PlayStation Plus membership will be something that the person receiving it will use.
Here is a video showing how easy it is to redeem your PlayStation Plus Membership:
If you want to learn even more about PlayStation Plus memberships you can read our article where we cover everything that people might need to know.
#5 Racing Wheel
A racing wheel is a great gift for anyone who enjoys playing racing video games. Here are three reasons why:
First, a racing wheel gives the player a more realistic experience. When playing with a controller, the player is limited to the movement of their thumbs and fingers. With a racing wheel, the player can use their whole hand to control the car. This allows for a more immersive and realistic experience.
Second, a racing wheel is more precise than a controller. Controller buttons are small and close together, which can make it difficult to press the right button at the right time. With a racing wheel, the buttons are larger and spaced out more evenly, making it easier to hit the right button when needed.
Third, a racing wheel is more comfortable to use than a controller.
If you want to browse through more racing wheels that are compatible with the PlayStation 5 console click here.
#6 Controllers
Additional controllers for the PlayStation 5 can be a gift that will be appreciated for a few reasons.
Having extra controllers allows for multiplayer gaming experiences with friends and family. Many games offer cooperative or competitive gameplay with more than one person being able to play on the same console. These games that offer multiplayer modes that can be enjoyed with multiple controllers can enhance the social aspect of gaming.
Spare controllers are also convenient for longer gaming sessions when the primary controller is running out of power and needs to be charged. With the new DualSense controllers for the PS5, which offer advanced features like haptic feedback and adaptive triggers, players may find themselves wanting to play for extended periods of time. So having an extra controller handy ensures that the gaming experience isn't interrupted when the primary controller's battery runs low.
Overall, additional controllers for the PlayStation 5 make for a great gift as they enable multiplayer gaming, provide convenience during long gaming sessions, and enhance cooperative or competitive gameplay.
#7 Charger for Controllers
A charger for PlayStation 5 controllers can be a practical and convenient gift for PS5 owners for a couple of reasons.
Firstly, the new DualSense controllers for the PS5 have built-in rechargeable batteries, which means they need to be charged regularly. Having a dedicated charger for the controllers allows for convenient and efficient charging, ensuring that the controllers are always ready for use. This is especially important for gamers who frequently engage in long gaming sessions and don't want to be interrupted by a dead controller.
Second, a charger for PS5 controllers can help declutter the gaming setup. With the increasing number of devices and accessories connected to gaming consoles, it's easy for cables and chargers to take up valuable space and create a messy environment. A dedicated charger helps organize and streamline the charging process, reducing cable clutter and making the gaming area more aesthetically pleasing.
#8 Headset
A headset can be a fantastic gift for a PlayStation 5 owner. Viewed by many as an essential piece of equipment for gameplay, a headset enhances the immersive gaming experience by providing high-quality audio. The PlayStation 5 offers incredible sound capabilities, and a good headset allows the player to fully appreciate the rich and detailed audio of their games. Whether it's the subtle ambiance of a horror game or the explosive sound effects of a shooter, a headset brings the game world to life and adds an extra layer of immersion.
Using a headset also enables clear communication during multiplayer gaming. Many games, such as Fortnite or Apex Legends, require teamwork and coordination. By using a headset with a built-in microphone, players can easily communicate with their teammates and strategize in real-time. This not only enhances gameplay but also fosters a sense of camaraderie and teamwork among players.
Lastly, a headset provides a private and personal gaming experience. With a headset, players can fully immerse themselves in their games without disturbing others around them. This is particularly beneficial for those who live in shared spaces or have family members who may not appreciate the sound of gunfire or explosions. The ability to play games without worrying about noise levels allows for more freedom and flexibility in gaming.
#9 Cooling Stands
Since the PS5 is such a powerful gaming console it can generate a significant amount of heat during intense gaming sessions. This makes a cooling stand a helpful gift as it helps to dissipate this heat and prevent the console from overheating, which can lead to performance issues and potential damage to the system. By keeping the console cool and maintaining optimal operating temperatures, a cooling stand helps to prolong the lifespan of the PS5 and ensure it runs smoothly.
A cooling stand can also help organize and declutter the gaming setup. Many cooling stands come with additional USB ports and storage compartments, allowing for easy and convenient charging of controllers and storage of games and accessories. This helps to keep the gaming area clean and tidy, reducing cable clutter and creating a more visually appealing setup.
#10 Thumb Grips
Thumb grips provide improved grip and control during gameplay making them a great gift for serious gamers. The thumbsticks on the DualSense controller can sometimes feel slippery, especially during intense gaming sessions. Thumb grips add extra texture and grip to the thumbsticks, allowing for better precision and control. This can be particularly beneficial in fast-paced games that require quick and precise movements, such as first-person shooters or racing games.
Using thumb grips also helps to protect the thumbsticks from wear and tear. Over time, constant use can cause the rubber on the thumbsticks to deteriorate and become less responsive. Thumb grips act as a protective layer, preventing direct contact between the thumbsticks and the player's thumbs. This helps to extend the lifespan of the controller and maintain its functionality for longer periods of time.
This affordable gift can add a personal touch to the user's controller. Many thumb grips come in different colors and designs, allowing players to customize the look of their controllers. This can be a fun and creative way for PS5 owners to personalize their gaming setup and make it more unique and reflective of their personal style.
#11 Carrying Case
If the person you are shopping for likes to bring their console to their friend's house, to the cabin, or other places a carrying case for the PlayStation 5 can be a highly useful and practical gift. The PS5 is a relatively large and bulky gaming console, making it somewhat challenging to transport. A carrying case specifically designed for the PS5 provides a safe and convenient way to transport the console, protecting it from scratches, bumps, and other potential damage.
Many carrying cases for the PS5 can also accommodate additional accessories and games. Many carrying cases feature multiple compartments and pockets, allowing users to store their controllers, cables, games, and other accessories all in one place. This helps to keep everything organized and reduces the risk of losing or misplacing important items. With a carrying case, PS5 owners can easily carry everything they need for their gaming sessions, whether they're playing at home or on the go.
ZORETCO PS5 Hard-Shell Carrying Case
【EXQUISITE AND DURABLE】The carrying case shell is made of hard EVA material, strong and durable, and the inner lining is composed of soft fabric, which can better protect your playstation 5
【LARGE CAPACITY】 The travel case is divided into two layers, the bottom layer can accommodate the PS5 Console, the upper layer is set up with a special recess can be placed 2 DualSense controller, dock, headphones and some other accessories
【REASONABLE DESIGN】The travel bag comes with a compartment in the middle to store your PS5 disc or Digital version, the compartment better separates the host from the controller and other accessories. Avoid scratches to the host
【EASY TO TRAVEL】 The case comes with an adjustable shoulder strap, so you can carry it handheld or put it on your shoulder, with two internal fixed straps to better secure the console and not shake it during transport. You can always take your PS5 console with you on work trips or vacations
【AS A GIFT】 Give the case as a gift to your family and friends or people who often travel with PS5, it is a good choice for you
#12 Game Storage
If you are shopping for an avid gamer, odds are that they might have a lot of games, and if they prefer physical copies of games the gift of game storage can be a perfect gift.
A game storage tower helps to keep the gaming setup organized and clutter-free. With a dedicated storage solution, PS5 owners can neatly store their games in one place, reducing the risk of misplacing or losing game discs. This also makes it easier to find and access games quickly, saving time and enhancing the overall gaming experience. Additionally, some storage solutions offer sleek and compact designs that complement the aesthetic of the PS5, adding a touch of style to the gaming setup.
#13 Faceplates, Protectors & Skins
Faceplates, protectors, and skins for the PlayStation 5 allow for customization and personalization of the console's appearance. The PS5 has a sleek and modern design, but some users may prefer to add their own touch or style to their gaming setup. Faceplates, protectors, and skins come in various colors, patterns, and designs, allowing users to customize the look of their console to match their personal preferences.
Beyond adding a touch of style to your console, faceplates, protectors, and skins can provide added protection to the PS5. These accessories can help protect the console from scratches, scuffs, and other potential damage that can occur during regular use or transportation. This is particularly helpful for those who frequently move or transport their PS5, as it helps to keep the console looking pristine and well-maintained over time.
#14 Gaming Chairs
The PS5 offers immersive gaming experiences, and players may find themselves engrossed in their games for extended periods of time, which is why a gaming chair can be an excellent gift. A gaming chair provides comfort and support during long gaming sessions. Using a gaming chair with a good ergonomic design can help ensure that the player remains comfortable and maintains good posture, reducing the risk of discomfort or fatigue.
Some gaming chairs can even enhance gameplay by immersing the player in the game world, with features like built-in speakers, subwoofers, and vibration motors that sync with the game's audio, providing a more immersive and realistic audio experience. This allows players to feel every explosion, rumble, and environmental sound, creating a more engaging and captivating gaming experience.
Gaming chairs come in various designs, colors, and materials, allowing you to choose one that complements the gamer's personal style and preferences.
Bonus Gift Ideas
While our top five list gives you a multitude of gift ideas for people who own a PlayStation 5, we're not done yet. We have two more ideas for people who want to do something more.
4K Televisions
Both of the new PlayStation 5 consoles allow you to play games in stunning 4K resolution, but if someone is playing their PS5 on something other than a 4K television they really aren't taking advantage of all that the console has to offer. Luckily, today there are a lot of affordable 4K televisions available.  You can easily see and sort through 4K televisions on Amazon.
4K Gaming Monitors
If the person you are shopping for prefers to set up their game console in their bedroom or office a 4K gaming monitor, if they don't already have one, is a fantastic gift idea. There is a wide variety of great 4K gaming monitors to choose from on Amazon.
Final Thoughts
Finding a gift for someone can sometimes feel pretty stressful, especially if you do not know what they might like. Fortunately, if the person you are shopping for has a PlayStation 5 there are a lot of things you can get them as we covered in this article. Hopefully, this article made shopping for that PlayStation 5 owner in your life a little less stressful and a lot more fun. However, if you still feel stumped after reading this article know that you can't go wrong with either a PlayStation Store Gift Card or a PlayStation Plus Membership.
Bestselling PlayStation 5 Accessories in 2023
If you don't see what you are looking for you can see more here.
Bestseller No. 1
Playstation Media Remote
Media playback controls - Quickly navigate media with built-in play/pause, fast forward and fast reverse buttons.
Seamless console compatibility - Power on your PS5 console and navigate its menus directly with the remote for ultimate convenience.
TV settings - Adjust the volume and power settings of compatible TVs with the built-in IR transmitter. PS5 system software update may be required.
Bestseller No. 2
2023 New PS5 Slim Stand and Cooling Station with Dual Controller Charging for Playstation 5 Slim Digital Disc Edition, PS5 Console Accessories Vertical Stand with Headset Holder, 3 USB Hub, Media Slot
COMPATIBLE WITH PS5 SLIM/DISC/DIGITAL EDITION: PS5 cooling stand with efficient PS5 cooling fans and dual controller charger station; Hold Playstation 5 console Slim or Disc or Digital Editions, headset, dual controllers, ps5 media remote all in one stand. It's a must have PS5 accessories to keeping everything neat and tidy. The stylish and simple P5 stand is also a perfect gift choice for your boyfriend/husband/son who likes to play games
3-LEVEL SILENT COOLING FAN SPEED & LED INDICATOR: This PS5 Slim Stand comes with a newly upgraded large turbo fan that generates powerful airflow and dissipates heat efficiently from the side, with 3 levels of adjustable speeds of 3,000rpm, 3,500rpm, and 4,000rpm to keep your PS5 console cool throughout the entire gaming session. There are also clear LED indicators on the ps5 charging dock to show the status, red: charging; green: fully charged/standby
FAST CHARGING AND SAFETY PROTECTION: The ps5 charging station can fully charged 2 controllers within 3-4 hours simultaneously, convenient and fast. It is with premium intelligent chip for the PS5 controller charger station, safely guard your controllers with reliable overcharging, overheating, over-voltage and short circuit protection. Keeps you and your devices safe
3 USB HUBS & 4 TYPC-C ADAPTERS: The three additional USB 2.0 ports on this ps5 base stand allow you to charge other devices, like mouse, keyboard, headset etc. With 53cm fixed USB cable, PS5 fan can be powered by your PS5 console or 5V/2A fast AC adapter, provide you more choices! The PS5 base also comes with 4 Type-C adapters that won't scratch grips or damage charging ports and are easy to align
1-YEAR WARRANTY & WHAT YOU WILL GET: 1 X PS5 Vertical Stand with Fixed USB Cable; 4 X USB C Magnetic Dongles; 2 X game console panels; 1 X headset holder; 1 X User Manual. We are dedicated to providing customers with the best products and services. Please contact us if any question
Sale
Bestseller No. 3
PS5 Stand and Cooling Station with Dual Controller Charging Station for Playstation 5 Console, PS5 Accessories Incl. Cooling fan, Headset holder, 3 USB Hub, Media Slot, Screw White
🌀【HOLDER FOR HEADSET&CONTROLLERS&MEDIA REMOTE CONTROL】Hold ps5 headset, dual ps5 controller, ps5 media remote and ps5 system all-in-one stand for playstation 5. Keeps all accessories for PlayStation 5 nice and organized while maintaining a tidy look. And the whole white color also matches the aesthetic of ps5 console, it's the best ps5 stuff replacement for sony official horizontal base stand, and a great gift choice for ps5 gamer who need a neat organizer for tons of gaming accessories. ❗NOTE: NOT compatible with PS5 Slim 2023 new version currently.
🌀【3 USB HUBS&3 ADJUSTABLE FAN SPEEDS】Extra 3 USB hubs on dock is convenient for gamer who owns different gaming peripherals, like external storage, wireless headset, wire controllers, DON'T need to remove existing set up while using the cooling stand. The ps5 cooling station has 3 fan levels(Low,Mid,High), you can change fan speeds to different settings with changing lights to let you know what speed the ps5 cooling fan are on. All the heated air will be blown from the bottom of ps5 console.
🌀【DUAL FAST WIRELESS CHARGING STATION】There are two wireless ps5 charger station for dualsense controllers charging at the same time rather than additional charging cables, get rid of messy gaming area and also has a place to docking&charging for dual controllers simultaneously, which fully charged from empty to full within 3 hours. And the attached LED indicators tell you which controller is ready to go or charging. The best improved replacement for official vertical ps5 base stand
🌀【FOR PS5 DIGITAL&PS5 DISC VERSION COMPATIBILITY】This ps5 cooler stand vertical took into consideration both ps5 console digital edition as ps5 console disc version, also comes with a special digital strip for the ps5 digital console and a safety SCREW to attach to the ps5 console system, both will make the docking station more secure and balanced, compact size help to save space & increase gaming room's space efficiency. A perfect way to store and display all ps5 assecories and console.
🌀【OVERCHARGE PROTECTION FEATURES】Both controller charging station are built with smart chips, which will auto stopped charging at 70% for preventing overcharging, keep your ps5 controller battery healthy and extend the battery life. The attached charging ports in charging dock greatly reduce scratching on the top insert of ps5 controller. Note: NOT contain ps5 console, ps5 controller, ps5 headset and media remote. All products provide 1-year war-ranty, please contact us if you need any help.
Bestseller No. 4
PlayStation 5 Pulse 3D Wireless Headset
Play in comfort with a wireless headset fine-tuned for 3D Audio on PS5 consoles
Featuring USB Type-C charging and dual noise-cancelling microphones, you can keep the party chat flowing with crystal-clear voice capture
Wireless adaptor : Enjoy up to 12 hours of wireless play thanks to the built-in rechargeable battery. Connect to PS5 and PS4 consoles as well as compatible Windows and macOS computers using the included adaptor
English (Subtitle)
English (Publication Language)
Bestseller No. 5
PDP AIRLITE Wired Stereo Gaming Playstation Headset with Noise Cancelling Boom Microphone: PS5/PS4 (Frost White)
ENGINEERED AUDIO - Truly powerful sound, professional grade 50mm drivers built for immersive gameplay. Convenient on-ear volume dial for quick audio adjustments.
BUILT FOR ALL DAY PLAY - Weighing just 8.7oz and boasting a memory foam headband and earcups, you'll enjoy maximum comfort all day long.
BOOM MIC - Enables crystal clear voice quality to your teammates via a flexible, noise-canceling mic.
CONTROL AT YOUR FINGER TIPS - Convenient on-ear volume dial for quick audio adjustments. Noise-canceling mic allows for seemless play when you need to go radio silent, flip the mic up to mute.
PLAYSTATION OFFICIAL LICENSE - Tuned for top games like Far Cry 6, Horizon Zero, God of War, Call of Duty (COD) Modern Warfare, Black Ops, Vanguard, Battlefield, Rainbow 6, Final Fantasy, Fortnite, Last of Us.
Bestseller No. 6
MoKo Keyboard for PS5 Controller with Green Backlight, Bluetooth Wireless Mini Keypad Chatpad for Playstation 5, Built-in Speaker & 3.5mm Audio Jack for PS5 Controller Accessories
🎮【Attractive Green Backlight】The newly upgraded green backlight design of MoKo PS5 keyboard illuminates every keystroke and adds an exciting game vibe. The green light will be lit (if it flash means not paired) when you turn on the keyboard, and it will be off when no operation for 5s.
🎮【PS5 Controller Keyboard】MoKo PS5 wireless keyboard is specially designed for PlayStation 5 controller. Compact and Lightweight design will not hinder the use of the handle and affect the aesthetics of the controller. (NOTE: Charging Cable is NOT included).
🎮【Chat in your gaming time】The built-in speaker allows you to hear all chat audio from the PS5 keypad. Also, 3.5mm audio output jack for external headset allows you to communicate with your friends conveniently, both online chat with headphone and typing instant message. If you want to switch the audio playback device, please modify the settings in "Output Device": Settings—Sound—Audio Output—Switch Output Device Automatically (Close).
🎮【Legible Key Indicate & Port】47 keys Qwerty PS5 chatpad has clear indiacates and made of silicone material which is comfortable to touch,enhancing your gaming experience and Reducing game fatigue. If you have any questions during the use, please feel free to contact us. Customer satisfy is our eternal persuit.
🎮【Easy to Connect】Bluetooth Connection:Connect the PS5 controller first, then turn on the keyboard, press and hold the pairing button on the keyboard (about 3s) until the blue indicator flashes. Pairing steps: Settings—Accessories—General—Bluetooth Accessories—Choose the name of the keyboard "P5 Plus Keyboard"—Press the "X" on PS5 Controller to confirm—Secret key will be displayed on the screen—Input it directly with the keyboard—Press Enter Key to confirm—Completion.
Bestseller No. 8
PS5 Cooling Fans, Playstation 5 Cooling Fan Compatible with PS5 Discs Edition and Digital Edition
SPECIALLY DESIGNED:PS5 cooling fan designed for PS5 Digital Edition & Ultra HD.This PS5 cooling fan can help you cool down the PS5 game console quickly when you play games for a long time.
BUILT IN 3 COOLING FANS:Fan speed: 5500±1100rpm,each fan on the highest setting is 4.9CFM,fast cooling of the main components of your PlayStation 5,protecting your expensive PS5 game console is very important.
PLUG AND PLAY:Install the cooling fan on the PS5 game console,turn the switch to the "on", the blue indicator light will be on and the fan will start to run.
LOW NOISE:This PS5 cooling fan has low noise and is very quiet during power-on use.It is different from other models sold on Amazon.Cooling fan has fast heat dissipation,low noise, compact and convenient and does not take up space.
GOOD PRESENT FOR PS5 OWNER:This is a very good gift for PS5 gamer.It can be as a Christmas gift or birthday gift.The best gift for PS5 game lovers.
Bestseller No. 9
Niu Kako Carrying Case for PS5, Protective Travel Bag for PS5 Console Controller, Large Capacity Storage Case Compatible with Playstation 5 Games Accessories Disk Digital Edition, Fashion gift
【🎮 Large Capacity】: The carrying case for ps5 has a big main compartment with a wide-open design. There's space for everything that comes with the Ps-5 plus whatever extra like controllers, cables, games, headphones etc. Case for PS5 has an extra front pocket, you can store game discs, power cords and HDMI cable.The thoughtful design even includes a special compartment for your console base, ensuring that your PS5 stays stable and secure during transportation.
【🎮 Upgrade Protection】:The carrying case for ps5 is filled with thick-padded inner and polypropylene sheet, which can prevent sharp collisions and protect the equipment well. The shoulder strap passes through the bottom of the bag to ensure the bag is more secure and strong. Plastic feet on the bottom, to help keep it dry, preventing shaking or other damage when storing and transporting.
【🎮 Comfortable Carry】:The carrying case for ps5 is attached with sturdy handles and a detachable shoulder strap. Portable bag for PS5 with the back strap, easy to fix the luggage trolley. You can make it as a tote bag, shoulder bag or slide on a suitcase. The carrying case for ps5 is convenient to take your machine and accessories to travel, party or on holiday, enjoy the fun of gaming.
【🎮 Stylish】: Maintaining the aesthetic design style of PS5, Stylish, practical, and built to last, this travel case is a must-have for any serious gamer. Travel bag for the ps5 is the most stylish and efficient way to take your machine and tools on the road or storage at home! An ideal gift for gamers or friends.
【🎮 Service】: With space for your console, controller, headset, games, and accessories, this case is the ultimate all-in-one solution for transporting your gear. Don't drop it from a height way and press it with overweight pressure.
Bestseller No. 10
PS5 Console Middle Skin, Integral PS5 Disc Edition Host Middle Strip, Console Center Part Protection Strip Film, PS5 Middle Sticker Accessories Durable Scratch Resistant (Carbon Red)
Easy to Install and Easy to Clean--PS5 console skin for disc version no installation skills, super simple to paste and remove, so that everyone can easily replace the PS5 host sticker, no pressure. This sticker is designed for the PS5 disk version console skin. Just peel off the sticker and paste it on the middle part of the console, just take a cleaning cloth, you can easily remove the stains.
Specially Designed for PS5--Suitable for the middle skin of the PS5 disc version console, the integral type has no gaps between nodes. It can protect the center of the PS5 console skin from fingerprints, dust, and scratches so that the PS5 console is always as clean as new.
Accurate Access to All Ports--PS5 console center part skin for disc version Reserved PS5 host interface openings, convenient for you to use any external equipment, barrier-free, will not affect the use of any functions, such as USB interface.
High-quality PVC Material--PS5 console middle skin made of high-quality PVC material, durable. Removable glue, torn without leaving traces.
Best Shopping Experience--We hope you will like this PS5 console middle skin for the disk version and have a wonderful experience. After receiving this PS5 console middle skin, if you have any questions, please feel free to contact us, we will reply to you within 24 hours and solve the problem 100%.
Bestselling PlayStation 5 Games in 2023
If you don't see what you are looking for you can see more here.
Sale
Bestseller No. 1
Madden NFL 24 - PlayStation 5
SAPIEN TECHNOLOGY – A leap forward in character technology introduces new anatomically accurate NFL player skeletons that are more responsive and true-to-life player motion.
INCREASED CONTROL AND REALISM – The newest iteration of FieldSENSE provides an enhanced gameplay foundation giving you greater control and delivering realism to all the ways you play.
YOUR STARDOM. YOUR STORY. – Achieve greatness in your NFL career with game-changing control. Select your position, body type and customize your Superstar and build your legacy.
AI ENHANCEMENTS – Smarter AI enables smoother and more realistic player action and reaction to the plays you call, providing more confidence your AI teammates will execute your gameplan the way you intend.
DUAL ENTITLEMENT - Madden NFL 24 includes Dual Entitlement, which lets you upgrade your copy of Madden NFL 24 from PlayStation 4 to PlayStation 5. *Conditions apply.
Sale
Bestseller No. 2
NBA 2K24 Kobe Bryant Edition - PlayStation 5
MAMBA MOMENTS: Channel your inner-Mamba Mentality as you recreate Kobe's most dominant and captivating performances during his rise to global superstardom. Revisit his early career triumphs as a young phenom, and progress through his transcendent journey from elite scorer to one of the greatest players of all time.
THE GAME IS CHANGING: Introducing PROPlay – a groundbreaking new technology that directly translates NBA footage into NBA 2K24 gameplay. PROPlay delivers animations and movements via on-court NBA action for a generational leap in authenticity.
CROSSPLAY IS HERE: Grab your friends and enjoy the ultimate basketball experience in NBA 2K24 thanks to crossplay between new generation consoles
MANAGE YOUR MyTEAM: The classic card-collecting mode is back and loaded with endless hours of customizable fun. Draw from the past and present using today's All-Stars and all-time legends to form a squad capable of dominating single player and multiplayer modes. MyTEAM features a collection of innovative improvements, including an all-new salary cap mode, while maintaining its signature competitive feel.
Bestseller No. 3
Hello Neighbor 2: Deluxe Edition for PlayStation 5
- You have an entire town as your playground, with plenty of houses and AI-driven residents to interact with.
- The game feels like an investigative journalist simulator - sneak around and find out your neighbors' secrets. Why does this moustached gentleman go down to the amusement park every night?
- Can you outsmart the AIs? Every character in Hello Neighbor 2 is powered by a neural network AI and learns from the players, doing everything in their power to protect their gated community and its secrets.
- Uncover the big mystery hidden in Raven Brooks!
English (Playback Language)
Bestseller No. 4
Dead Island 2: HELL-A Edition - PlayStation 5
Dead Island 2 takes players across the most iconic locations of the City of Angels, now stained with horror, in an exciting pulp journey from the verdant suburbia of Beverly Hills to the quirky promenade of Venice Beach
Combat delivers the most intense, visceral and gory first person experience possible, with plenty of weapons and tactical (and brutal) options to chew your way through the zombie horde
There are 6 characters to choose from, each with their own unique personality and dialogues - You can fully customize the abilities of each Slayer, with our brand-new skill system allowing you to re-spec instantly and try out the craziest builds.
Our LA is crawling with zombies that look & react realistically - These mutated wretches are the reanimated, rotten heart of Dead Island 2 with dozens of distinct zombie types, each with their own mutations, attacks & hundreds of LA-themed variants
HELL-A Edition includes - Steelbook, Season expansion pass, Venice Beach travel map, 6 slayer Tarot Cards, 2 pin badges, 1 patch, 1 bonus weapons pack, 2 additional DLC packs, Memories of Banoi Pack
Sale
Bestseller No. 5
NHL 24 - PlayStation 5
EA SPORTS NHL 24's all-new gameplay features bring authentic on-ice action to life.
Experience the rush and fatigue of a high-pressure game with the Exhaust Engine, where sustained pressure in the attack zone leads to new game-changing effects.
Chel is more connected than ever with cross-play in all online team play modes, along with HUT Moments, which lets you recreate classic moments in hockey history and today's biggest plays.
Flex Moments introduces 75+ new goal celebrations, and a wholly refreshed presentation complements an enriched crowd atmosphere that makes playing the game feel like you're at the game.
Some features may require an internet connection and an online subscription.
Sale
Bestseller No. 6
No More Heroes 3 – Day 1 Edition - PlayStation 5
Day 1 Edition contains a 5.3" x 7.3" softcover 70-page art book, a CD featuring select songs from the soundtrack, and a 7" x 4" Santa Destroy commemorative biker license plate, all in a custom box with an original illustration
Grow Your Galactic Legend - In classic No More Heroes style, the Galactic Superhero Rankings are packed with outrageous boss battles, each oozing with personality; Soar through the ranks and prove you're the baddest in the universe
Old Dog, New Tricks - From beam katana boss to wrestling pro, Travis can do it all; Take violence to new extremes with the customizable Death Glove, and punish those deadly invaders with combat that suits your style
Superheroic Side Hustles - Explore Santa Destroy on Travis' Demzamtiger to pick up odd jobs, from Coast Guard missions to toilet cleaning, then hit the road to unique locales like Neo Brazil and Thunderdome to keep the cash rolling in
Bolder, Badder, and Better Than Ever - Thanks to sharper visuals, No More Heroes 3 has never looked better; Add in improved load times and better responsiveness, and you'll be dishing out eye-popping ultra-violence in no time
Sale
Bestseller No. 7
Goat Simulator 3 - PlayStation 5
You can be a goat
No really, there are so many goats - If you want to be fancy you can wear the skins of tall goats, stripey goats, and many more
Or dress up your goat in all kinds of nonsense, from rolls of toilet paper to tea trays - Put on a jetpack for all we care
This time we actually hired 'game designers' and we're told they've added 'an ok amount of content' - events, NPCs to mess with, physics, status effects, collectables, easter eggs, lies, betrayal, heartbreak
They've added mini-games too, lots of mini-games (seven is a lot, right?)
Sale
Bestseller No. 8
EA SPORTS FC 24 - PlayStation 5
EA SPORTS FC 24 is the next chapter in a more innovative future of football.
The revolutionized Frostbite Engine delivers The World's Game in lifelike detail, bringing a new level of immersion to each match.
19,000+ fully licensed players, 700+ teams, and 30+ leagues playing together in the most authentic football experience ever created.
Feel closer to the game with three cutting-edge technologies powering unparalleled realism in every match.
Some features may require an internet connection and an online subscription.
Last update on 2023-12-06 at 02:49 / Affiliate links / Images from Amazon Product Advertising API