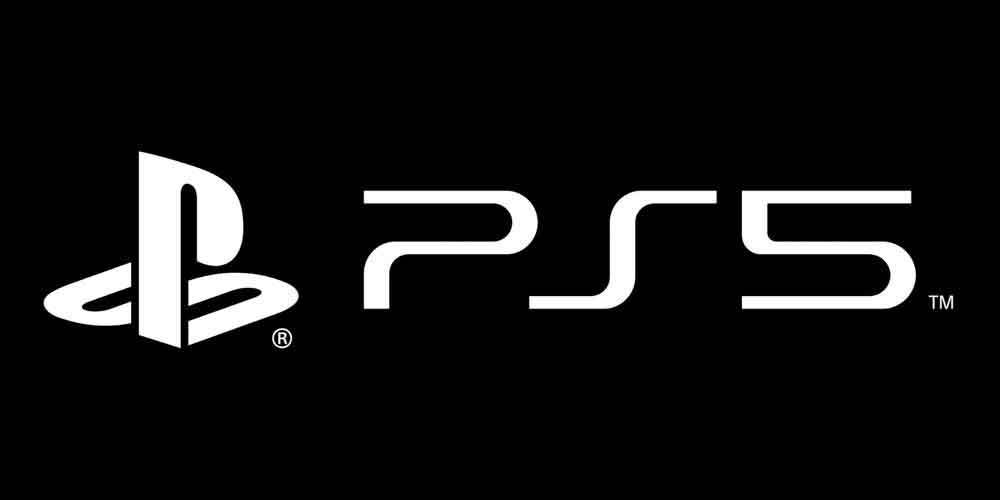 Getting the perfect gift for a friend or loved one for their birthday or during the holidays can be challenging. Unless they tell you what they would like you often have to dig through several gifts before you find the most suitable option. If the person in question is a gamer and you know their preferred console, then you might have an easy task ahead.
A thing to know about avid gamers is that they really appreciate their games and anything that will enhance their gaming experience is more than welcome. If the person you are shopping for has a PlayStation 5 there are a ton of great gift options that you can get for them (even if they have told you what they would like).
To help you decide what to buy we have come up with our list of top 5 gift ideas for people who own a PlayStation 5. For each item in our list, we have provided you with important information and links for each item to help you find the perfect gift.
Here is Our Countdown of the Top 5 Gifts for PlayStation 5 Owners:
#1 Games
We start out our list with an obvious gift to get for a gamer, which is games that he or she can play on their console. Several new PlayStation 5 games are coming out, and you need to know the genre your loved one enjoys when getting the perfect game for them. Among the genres, you can pick from are action, adventure, role-playing, sports, and simulation games.
If you are a gamer yourself you might already know the game preferences of the person you are shopping for. Conversely, if you are shopping from a list, remember that many companies release new versions of their games every 1-2 years so you probably want to be sure to look for the latest version of the game(s) you are shopping for.
When shopping for games it is also important to note that Sony released two versions of their new PlayStation 5 console. There is the PlayStation 5 and the PlayStation 5 Digital Edition console. The difference between these consoles being that the PlayStation 5 has an optical disc drive for physical copies of the game while the Digital Edition doesn't have an optical drive and is for those who prefer digital downloads of their games.
You should know the version of the PS5 console they have to make sure that you get a copy of the game (digital copy or physical copy) that is compatible with their console. Our article: Physical Video Game Copies vs. Digital Copies- Which is Better, can help you understand more about digital and physical game copies.
Here is a link to the Best Selling PlayStation 5 Games.
#2 Accessories
Coming in at number 3 on our countdown is accessories, which actually is made of several categories of items. Accessories are a tremendous gift idea, especially for someone who just got their PlayStation 5 console.
When you buy a PlayStation 5 you get everything to need to begin playing it right away. However, that doesn't mean that there aren't lots of accessories that could help enhance your gaming experience and allow you to customize or enhance your console.
Most PlayStation 5 owners are already aware of these accessories and have their eye on at least of few of them – especially if they just got their console. If the PS5 is their first video game console a person might not be aware of all the accessories that are available, but that doesn't mean that there aren't lots of accessories that they would appreciate or want.
Most accessories will be in one of the following categories:
We wrote an article to help identify the best video game console for your family.
#3 PlayStation Store Gift Card
If you have gotten to this point on our list and still haven't found a good idea for a gift yet the PlayStation Store Gift Card might be just the thing you are looking for.
A PlayStation Store Gift Card is a prepaid card that can be used to purchase several items on the PlayStation Store platform. Among the things that can be purchased are games, add-ons, and classic PlayStation games, which give you the traditional feeling of older generation games.
You can also purchase movies and television shows for streaming through the console. Giving someone a PlayStation Store gift card will give them the freedom to browse through a ton of choices on the PlayStation store platform, where they can find the games they want or movies they prefer.
There are two ways to go when purchasing a gift card, where you can go digital and get a redeemable code or give them a physical card that they can use for the purchases. Both of them work equally well.
You can find gift cards ranging between $10 and $100 dollars so you should be covered no matter what you are looking to spend.  You can buy PlayStation Store gift cards from Amazon by clicking here.
Here is a video that shows how easy it is to redeem your PlayStation Store Gift Card:
This brings us to the #1 idea in our countdown of gift ideas…
#4 PlayStation Plus Membership
Our number one gift idea for the gamer in your life is a PlayStation Plus membership. This is one of the best gifts to give a PlayStation 5 owner, as it allows people to play multiplayer games online with their friends as well as people from around the world. Since so many games have parts that allow for online gameplay or are played online exclusively, a PlayStation Plus membership is probably the one thing that PlayStation 5 owners would have the hardest time doing without.
Another perk to enjoy from a PlayStation Plus membership is the access it gives you to free games each month. If the person you are shopping for is an avid gamer, they will certainly appreciate and look forward to the opportunity to try out new games from different genres every month.
The third thing members can also take advantage of is exclusive deals and discounts offered on things in the PlayStation Store.
There are three options to pick from when purchasing a PlayStation Plus membership, and they vary according to the time duration. You can choose from 1-month, 3-month, and 1-year options. The longer the term you go for, the better the value.
When giving it as a gift you might be concerned that the person you are buying it for already has a membership, but you don't need to worry. If you buy a PlayStation Plus membership for someone who is already a member they can add the new membership to their current one and it will start up when their current one expires. Pretty much everyone who owns a PS5 will have a membership and keep buying them year after year. So you should feel confident that a PlayStation Plus membership will be something that the person receiving it will use.
Here is a video showing how easy it is to redeem your PlayStation Plus Membership:
If you want to learn even more about PlayStation Plus memberships you can read our article where we cover everything that people might need to know.
#5 Racing Wheel
A racing wheel is a great gift for anyone who enjoys playing racing video games. Here are three reasons why:
First, a racing wheel gives the player a more realistic experience. When playing with a controller, the player is limited to the movement of their thumbs and fingers. With a racing wheel, the player can use their whole hand to control the car. This allows for a more immersive and realistic experience.
Second, a racing wheel is more precise than a controller. Controller buttons are small and close together, which can make it difficult to press the right button at the right time. With a racing wheel, the buttons are larger and spaced out more evenly, making it easier to hit the right button when needed.
Third, a racing wheel is more comfortable to use than a controller.
If you want to browse through more racing wheels that are compatible with the PlayStation 5 console click here.
Bonus Gift Ideas
While our top five list gives you a multitude of gift ideas for people who own a PlayStation 5, but we're not done yet. We have two more ideas for people who want to do something more.
4K Televisions
Both of the new PlayStation 5 consoles allow you to play games in stunning 4K resolution, but if someone is playing their PS5 on something other than a 4K television they really aren't taking advantage of all that the console has to offer. Luckily, today there are a lot of affordable 4K televisions available.  You can easily see and sort through 4K televisions on Amazon.
4K Gaming Monitors
If the person you are shopping for prefers to set up their game console in their bedroom or office a 4K gaming monitor, if they don't already have one, is a fantastic gift idea. There is a wide variety of great 4K gaming monitors to choose from on Amazon.
Final Thoughts
Finding a gift for someone can sometimes feel pretty stressful, especially if you do not know what they might like. Fortunately, if the person you are shopping for has a PlayStation 5 there are a lot of things you can get them as we covered in this article. Hopefully, this article made shopping for that PlayStation 5 owner in your life a little less stressful and a lot more fun. However, if you still feel stumped after reading this article know that you can't go wrong with either a PlayStation Store Gift Card or a PlayStation Plus Membership.
Bestselling PlayStation 5 Accessories in 2023
If you don't see what you are looking for you can see more here.
Sale
Bestseller No. 1
PS5 Stand and Cooling Station with Dual Controller Charging Station for Playstation 5 Console, PS5 Accessories Incl. Controller Charger, Cooling fan, Headset holder, 3 USB Hub, Media Slot, Screw White
🌀【HOLDER FOR HEADSET&CONTROLLERS&MEDIA REMOTE CONTROL】Hold ps5 headset, dual ps5 controller, ps5 media remote and ps5 system all-in-one playstation 5 stand. Keeps all PlayStation 5 accessories nice and organized while maintaining a tidy look. And the whole white color also matches the aesthetic of ps5 console, it's the best ps5 stuff replacement for sony official horizontal base stand, and a great gift choice for ps5 gamer who need a neat organizer for tons of gaming accessories
🌀【3 USB HUBS&3 ADJUSTABLE FAN SPEEDS】Extra 3 USB hubs on dock is convenient for gamer who owns different gaming peripherals, like external storage, wireless headset, wire controllers, DON'T need to remove existing set up while using the cooling stand. The ps5 cooling station has 3 fan levels(Low,Mid,High), you can change fan speeds to different settings with changing lights to let you know what speed the ps5 cooling fan are on. All the heated air will be blown from the bottom of ps5 console
🌀【DUAL FAST WIRELESS CHARGING STATION】There are two wireless ps5 charger station for both dualsense controllers charging at the same time rather than additional charging cables, get rid of messy gaming area and also has a place to docking&charging for dualsense controllers simultaneously, which fully charged from empty to full within 3 hours. And the attached LED indicators tell you which controller is ready to go or charging. The best improved replacement for official vertical ps5 base stand
🌀【SLIM PS5 DIGITAL&PS5 DISC VERSION COMPATIBILITY】This ps5 cooler stand vertical took into consideration both ps5 console digital edition as ps5 console disc version, also comes with a special digital strip for the slim ps5 digital console and a safety SCREW to attach to the ps5 console system, both will make the docking station more secure and balanced, compact size help to save space & increase gaming room's space efficiency. A perfect way to safely store and display all ps5 assecories and console
🌀【OVERCHARGE PROTECTION FEATURES】Both controller charging station are built with charging proven smart chips, which will auto stopped charging at 70% for prevention damage from overcharging, keep your ps5 controller battery health and extend the battery life. The attached charging ports in charging dock greatly reduce scratching on the top insert of sony dualsense controller. Note: All products provide one-year war-ranty, please contact us if you need any help of the product.
Bestseller No. 2
Playstation DualSense Charging Station
Charge two controllers - Charge up to two DualSense wireless controllers at the same time without having to connect them to your PlayStation 5 console.
Free up USB ports - Your controllers charge as quickly as when connected to your PS5 console – so you can free up USB ports without sacrificing performance.
Click-in design - Dock your DualSense wireless controllers quickly and easily with the charging station's click-in design and leave them to charge at your convenience.
Sale
Bestseller No. 3
PS5 Controller Charger Station, PS5 Charging Station with Fast Charging AC Adapter 5V/3A, Dual Controller Charging Stand for Playstation 5, Docking Station Replacement for DualSense Charging Station
【2.0 Hours Fastest Charge & Comprehensive Protection】Due to the ports of craddle are made of copper connector, this Playstaiton 5 charging station is safe and fast to charge, combine the custom 5V/3A AC adapter with this PS5 controller charger and they can provide a maximum charge. Charging up 2 wireless controller ps5 in just 2 hours, quickly, safely for optimized charging.
【Compatible with DualSense Controllers】This PS5 controller charger station is specially designed to connect with designated AC Power Adapter (5V/3A), and charge double PS5 controllers at the same time. It's a must have PS5 accessories for PS5 controller. Will keep you in games longer with Playstation 5 console, This PS5 charging kit is the best replacement for OEM Official PS5 Dualsense wireless controller charging station.
【Portable Stand & Storage Organizer for PS 5 Controllers】Say goodbye to ps5 charging cable, ps5 controller holder stand, tidy and sleek docking station compatible with ps5 dualsense, charge and storage two controllers simultaneously. Meanwhile, color matching the Playstation 5 disc and digital consoles, it has an on/off switch on back near USB-C input. This saves power while not in use for daily gaming and allow you to turn it on and off.
【Effortless Charging】Simply place two PS5 Controllers onto the charger dock and the PS5 remotes start to be charged. A bright LED indicator will show the charging status. Charging Lights on the front unlike the official version, it will be indicated with red & blue lights to show if they are charging or fully charged. The unique LED strap on the screen will blink while in charging status. Also, the blue accent lighting on both sides combine to make a nice look with the PS5 controllers.
【What You Get】The PS5 Controller Charger Station includes an AC Power Adapter, Welcome Guide, our worry-free 3-year warranty, and friendly customer service. Go ahead! Your PS5 preorder games will arrive soon.(Please tear the Offering anti-scratch film on front screen)
Bestseller No. 4
Playstation PS5 Icons Light with 3 Light Modes Music Reactive Game Room Lighting
Light the night: Light up your bedroom with the iconic symbols from the hugely popular PlayStation gaming system. The PlayStation 5 Icon Light illuminates the dark with a soft glow that phases from white to blue
Conversation starter: When hosting your next party or game night at your home, get everyone talking about your iconic, stylish PS5 Icons Light. Instantly recognizable, everyone will want one
Perfect present: This instantly recognizable PlayStation Icon Light makes a great present for geeks and fans of the popular gaming system. Perfect as a unique stocking stuffer or birthday present
Fun gifts for fun people: For those looking for cool stuff and all things geek, crazy, and unique, we are proud to create top selling toys, mugs, collectibles, and presents that make people smile
Officially licensed merchandise: This cool collectible is a unique addition to any fan's set. Give this collector's item to men, women, fans, kids, boys, and girls who love pop culture fun
Bestseller No. 5
PlayStation PULSE 3D Wireless Headset
Built for a new generation - Fine-tuned for 3D Audio on PS5 consoles. Enjoy comfortable gaming with refined earpads and headband strap. Play in style with a sleek design that complements the PS5 console. Available when feature is supported by game.
Designed for gamers - Chat with friends through the hidden noise-cancelling microphones. Quickly adjust audio and chat settings with easy-access controls. Internet and account for PlayStation Network required.
Take your adventures further - Enjoy up to 12 hours wireless play with the built-in rechargeable battery. Easily connect to your PS5 or PS4 console using the wireless adaptor. Connect to PS VR and mobile devices with the included audio cable. Built-in headset controls not supported on PS VR and mobile devices.
Pulse 3D Wireless Headset PS5, PS4 and PC compatible.
Bestseller No. 6
PS5 Cooling Fans, Playstation 5 Cooling Fan Compatible with PS5 Discs Edition and Digital Edition
SPECIALLY DESIGNED:PS5 cooling fan designed for PS5 Digital Edition & Ultra HD.This PS5 cooling fan can help you cool down the PS5 game console quickly when you play games for a long time.
BUILT IN 3 COOLING FANS:Fan speed: 5500±1100rpm,each fan on the highest setting is 4.9CFM,fast cooling of the main components of your PlayStation 5,protecting your expensive PS5 game console is very important.
PLUG AND PLAY:Install the cooling fan on the PS5 game console,turn the switch to the "on", the blue indicator light will be on and the fan will start to run.
LOW NOISE:This PS5 cooling fan has low noise and is very quiet during power-on use.It is different from other models sold on Amazon.Cooling fan has fast heat dissipation,low noise, compact and convenient and does not take up space.
GOOD PRESENT FOR PS5 OWNER:This is a very good gift for PS5 gamer.It can be as a Christmas gift or birthday gift.The best gift for PS5 game lovers.
Bestseller No. 7
Sale
Bestseller No. 8
Bestseller No. 9
RGB Cooling Stand with Cooling Fan and Dual Controller Charger Station for Playstation 5, Upgraded Accessories Cooling Station for PS5 Console Disc&Digital Edition, Headset Holder/6 Game Slots/Screw
❄️【All In One Cooling Stand for PS5 With Cool RGB Light】This stand for ps5 has built-in RGB light stripes of different colors to create a cool game scene, which gives you a stunning look and use feeling.The cooler for ps5 has an extras RGB light switch, you can choose the RGB light to breathing color, fixed color or off. The stand for ps5 with efficient cooling fan and dualsense controllers charger station, 6 removable game slots, headset holder, dust-proof holder and c to c charging cable.
❄️【5200PRM Ultra Quiet Fan & 3 Adjustable Fan Speeds】The fan cooling system provides powerful airflow that helps suck hot air out from the bottom of console and blow it out the side, which will keep your console always cool and prevents it from overheating even during long play sessions. The cooling station for ps5 has 3 fan speeds (High, Medium, Low), you can change the fan speeds to different settings, and the LED light let you know what speed the cooling fan for ps5 are on.
❄️【3H Fast Charging & Dual Wireless Charging Station】After connecting the console with c to c charging cable to start power supply, you can charging for two dualsense controllers in one charging station simultaneously instead of extra cables and other charging dock. This charging station for playstation 5 can be fully charged two controllers from 0 to 100% within 3 hours, and has LED indicators that shows the charging status, red for charging, blue for fully charged, transparent for standby.
❄️【Compact Stand For All Accessories】If you needed a multifunctional stand that would saves space and hold all accessories for ps5, the cooling system for ps5 is the one for you. This stand for ps5 with cooling fan and dual controller charger will fit any compact desk size, along with headset holder and dustproof holder which can storage remotes, phone, etc while dust-proof. Extra USB port for charging other devices and a removable 6 game slots to save desktop space when you don't need it.
❄️【Safety Protection For Disc & Digital Edition Console】This vertical stand for ps5 is compatible with PS5 Disc Edition & Digital Edition console, also comes with a safety screw to attach to console to make the dock more secure and balanced. And the controller charge stand has built-in smart protection chip to prevent overcharging keep your devices safe.
Bestseller No. 10
PS5 Cooling Stand with Controller Charger, Cooling Station with 3-Level Speeds Cooling Fan, PS5 Controller Charging Doking Station with 15 Games Organizer & Headset Holder for Playstation 5 Console
❄️[ Playstation 5 Stand with Dual Cooling Fans] The ps5 stand with efficient cooling fans and ps5 controller charger station,headset holder,15 ps5 game storage , three extra USB charging ports, screw storage.This ps5 cooling station can quickly charge two ps5 at the same time, and dissipate heat for ps5 console playstation 5.
❄️[Efficient PS5 Cooling System for PS5 Digital Edition & Disc Edition] The ps5 accessories kits built-in 2 cooling fans in the cooling stand which help your playstation 5 console to achieve effective heat dissipation.The silent high-speed cooling fan can achieve better air circulation without disturbing ps5 gamer. Reducing the temperature of the ps5 console can bring a more stable gaming experience and extend the life of the game console.
❄️[High-Speed Charging Dock Station& LED Indicators] Upgraded with touch screen which can be switched on/off dual fans separately.Use this cooling stand charger to refuel dual ps5 controllers with ps5 controller skin which doesn't cover the charging port in 3 hours simultaneously. Features 2 LED charging indicators to show charge status:red is charging£»green is fully charged/standby.
❄️[Vertical Video Game Storage PS5 Organizer] There's a protective film on the screen to prevent scratches,please peel off the protective film on the LED screen.With the game storage, can store 15 video games dics.3 USB hubs allow you to charge different devices, such as a mouse, keyboard, headset, etc. Note: This ps5 cooling fan will stop working when the PS5 console is turned off/into sleep mode.
❄️[Playstation 5 accessories with Advanced Safety Features] Featuring overcharging, overheating, overvoltage and short circuit protection,PS5 Controller Charging station with headset holder keep you and your Playstation 5 Disc & Digital safe.An versatile playstation cooling station with inbuilt headphone stand to hold your headset when not in use.
Bestselling PlayStation 5 Games in 2023
If you don't see what you are looking for you can see more here.
Bestseller No. 1
PlayStation PS5 Console – God of War Ragnarök Bundle
Embark on an epic and heartfelt journey alongside Kratos and Atreus with the PlayStation 5 Console – God of War Ragnarök Bundle.
Bundle includes: PlayStation 5 console, DualSense Wireless Controller, Base, HDMI Cable, AC power cord, USB cable, God of War Ragnarok full game voucher
DualSense Wireless Controller integration: Feel your journey through the Norse realms, made possible by immersive haptic feedback and adaptive trigger functionality.
Stunning visuals: Bask in the beautiful worlds you travel through, brought to life by stunning art direction and arresting attention to detail. Behold enhanced reflections, lighting and shadows, as well as increased geometric detail and enhanced deformable snow.
Fully optimized for 3D Audio*: Immerse yourself in the unique soundscapes of the Nine Realms as sounds reverberate and echo throughout the environment. Use highly accurate spatial audio to hear enemies approaching from any direction, including above and below you. *3D audio with stereo headphones (analog or USB)
Sale
Bestseller No. 2
Hogwarts Legacy - PlayStation 5 | English | EU Import Region Free
EXPLORE AN OPEN WORLD. The wizarding world awaits you. Freely roam Hogwarts, Hogsmeade, the Forbidden Forest, and the surrounding Overland area.
BE THE WITCH OR WIZARD YOU WANT TO BE. Learn spells, brew potions, grow plants, and tend to magical beasts along your journey. Get sorted into your house, forge relationships, and master skills to become the witch or wizard you want to be.
EXPERIENCE A NEW WIZARDING WORLD ADVENTURE. Experience the wizarding world in an unexplored era to uncover a hidden truth from its past. Battle against trolls, Dark Wizards, goblins, and more as you face a dangerous villain threatening the fate of the wizarding world.
Please note that although this game is Region Free or Region Unlocked and will work on all systems, this is the international version and may differ from the local version in age rating, labeling or instructions. DLC content may not work unless using an EU Playstation account as stated this is an EU Import Region Free Version
Bestseller No. 3
The Last of Us Part I – PlayStation 5
Enhanced visuals: Completely rebuilt from the ground up using Naughty Dog's latest PS5 engine technology to improve every visual detail, The Last of Us experience has been faithfully enhanced with more realistic lighting and atmosphere, more intricate environments and creative reimaginings of familiar spaces.
Fast loading: Initial loading times are near instant, and seamless after the first instance thanks to the PS5 console's SSD – so you can pick up where you left off in the story and load specific encounters and chapters more quickly.
Haptic feedback: DualSense wireless controller haptic feedback support for every weapon elevates combat encounters, and environments are brought to life through DualSense wireless controller haptic sensations of subtle falling rain, the crunch of stepping on snow and more.
Adaptive triggers: All The Last of Us iconic weapons, including Joel's revolver and Ellie's bow, now deliver dynamic DualSense wireless controller trigger resistance and kickback on firing for deeper combat immersion.
3D Audio: Designed to make use of the PS5 console's Tempest 3D AudioTech, Naughty Dog's newly upgraded audio engine delivers richer soundscapes, bigger explosive moments and more visceral gameplay through compatible stereo headphones (analogue or USB) or TV speakers.
Bestseller No. 4
Star Wars Jedi: Survivor Deluxe - PlayStation 5
Continue Cal's Journey - No longer a Padawan, Cal has come into his own and grown into a powerful Jedi Knight.
Go Beyond Your Training – The cinematic combat system returns with additional Force abilities and new lightsaber fighting styles.
Explore an Untamed Galaxy – Discover new planets and familiar frontiers in the Star Wars galaxy, each with unique challenges, and enemies.
The Dark Times are closing in – with enemies surrounding him, Cal will need to decide how far he's willing to go to save those closest to him.
English (Subtitle)
Bestseller No. 5
God of War Ragnarök - PlayStation 5
Feel your journey through the Norse realms, made possible by immersive haptic feedback and adaptive trigger functionality.
Take advantage of multidirectional 3D Audio; hear enemies approaching from any direction. (3D audio with stereo headphones (analog or USB))
Bask in the beautiful worlds you travel through, brought to life by precise art direction and arresting attention to detail.
Switch between full 4K resolution at a targeted 30 frames per second, or dynamic resolution upscaled to 4K at a targeted 60fps. (4K resolution requires a compatible 4K TV or display)
English (Playback Language)
Sale
Bestseller No. 6
Sale
Bestseller No. 7
Sonic Frontiers - PlayStation 5
Race across five massive overworlcl islands, each with their own unique action-platforming challenges and hidden secrets to uncover
Blaze a trail as you see fit and discover side quests, solve puzzles, scale enormous structures, go fishing, and encounter a firendly face or two along the way
Unlock Cyber Space levels featuring signature 3D platforming at Sonic speeds and a variety of challenges to test your skills like never before
Use the all-new battle system and skill tree upgrades, combining moves such as dodges, parries, counters, combos, and the new Cyloop ability to take down mysterious foes
Become Sonic and journey to uncover the mysteries of the remains of an ancient civilization plagued by robotic hordes
Sale
Bestseller No. 8
No More Heroes 3 – Day 1 Edition - PlayStation 5
Day 1 Edition contains a 5.3" x 7.3" softcover 70-page art book, a CD featuring select songs from the soundtrack, and a 7" x 4" Santa Destroy commemorative biker license plate, all in a custom box with an original illustration
Grow Your Galactic Legend - In classic No More Heroes style, the Galactic Superhero Rankings are packed with outrageous boss battles, each oozing with personality; Soar through the ranks and prove you're the baddest in the universe
Old Dog, New Tricks - From beam katana boss to wrestling pro, Travis can do it all; Take violence to new extremes with the customizable Death Glove, and punish those deadly invaders with combat that suits your style
Superheroic Side Hustles - Explore Santa Destroy on Travis' Demzamtiger to pick up odd jobs, from Coast Guard missions to toilet cleaning, then hit the road to unique locales like Neo Brazil and Thunderdome to keep the cash rolling in
Bolder, Badder, and Better Than Ever - Thanks to sharper visuals, No More Heroes 3 has never looked better; Add in improved load times and better responsiveness, and you'll be dishing out eye-popping ultra-violence in no time
Last update on 2023-05-28 at 18:54 / Affiliate links / Images from Amazon Product Advertising API