If you have ever used a trail camera before you know how frustrating it can be to check your camera only to find a bunch of empty images – even though you know that something or someone (if you are using the camera for security purposes) came through the area.
If you are looking for a traditional trail camera that will help minimize or reduce this frustration the Campark T45 could be just what you are looking for. Plus, when you look at its amazing set of features and specs you will be hard-pressed to find a similarly equipped camera that is more affordable.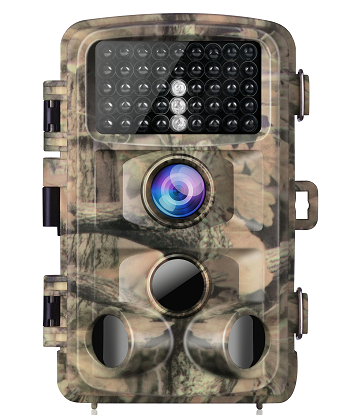 Why Do So Many Trail Cameras Take Empty Pictures?
If you place a trail camera in a large open space you want the camera to capture images and video covering as much of that space as possible. Too often something comes through the area and the trail camera captures images with nothing in them or perhaps doesn't capture any images at all.
One example of this would be if you placed the camera facing a field or food plot. Deer or other animals could come from any number of directions and even if they come very close to where your camera is positioned it might fail to capture images or video of the deer is too far to the left or right. This same scenario can play out in the woods if you have your trail camera positioned where two deer trails converge.
This can happen for 5 reasons: