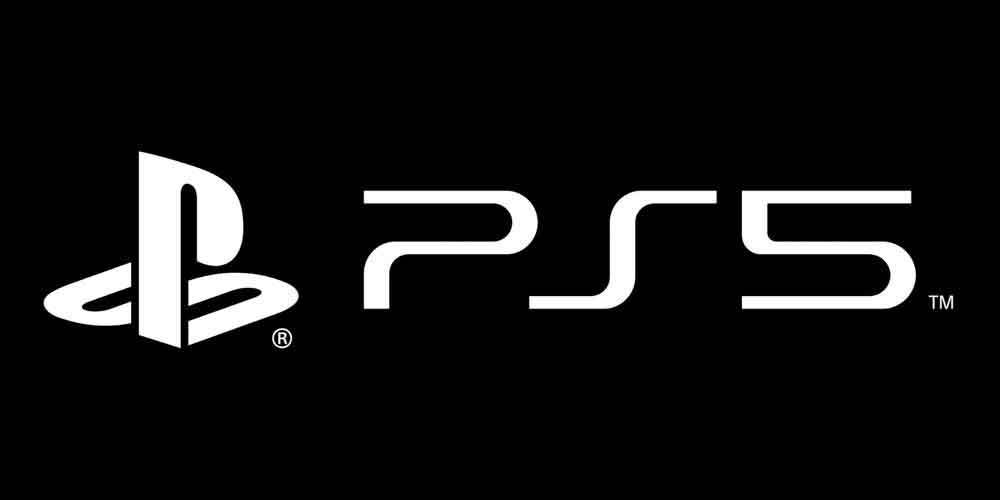 If you just got a PlayStation 5 or you recently purchased it for someone else, then you probably want to know what games you should get first.
Maybe you want to buy some games for yourself, or maybe your kids are on break from school, and they want to find some new games to play during their days off. It's also possible that you're just thinking ahead as you shop for games that you could buy for a birthday or holiday present. Regardless of the situation, you are in there are a lot of great games available for the PS5 consoles – especially when you factor in the PS5 consoles' backward compatibility.
When you are looking for a new game for yourself, your kids, or someone else there are 3 things to keep in mind. The most important thing to keep in mind when choosing which games to buy is to make sure that they're something you, or whoever you are buying it for, will enjoy playing. The next thing to keep in mind, especially if you are buying a game for young kids, is to check the game's content rating to make sure that the game is age-appropriate. And lastly, with so many games offering online play, buying popular games might increase the chances that you will be able to play with your friends.
Before we show you our list of the most popular games, we wanted to show you a few games that we really enjoy. If you want to skip directly to the list of the most popular games, click here.
Here Are Some of Our Favorite PlayStation 5 Video Games
NBA 2K23 came out on September 8, 2022, and is considered by many to be the best basketball video game out there. If you are an NBA fan or a basketball fan in general NBA 2K23 should be on your must-have video game list. So if you are looking for a video game for that basketball fan in your life NBA 2K23 will give them hours of entertainment.
Whether you are talking about long-time gamers or younger gamers who want a fun age-appropriate game, Sonic the Hedgehog has a long history of fun and popular games. Sonic Frontiers, which was released on August 17, 2022, is the latest game in the popular franchise.
In his latest adventure, Sonic the Hedgehog is stranded on an ancient island full of unusual creatures as he searches for the missing Chaos emeralds. As he makes his way across the massive Starfall Islands Sonic will encounter action, adventure, and mystery, which will require him to use all of his speed and agility to navigate through it. With challenges and puzzles around every corner, this open zone platforming adventure is sure to please!
Released on October 7, 2021, Far Cry 6 is the sixth offering in the Far Cry series. The action takes place on the fictional Caribbean island of Yara, which is ruled as a dictatorship by "El Presidente" Antón Castillo who is raising his son Diego to follow in his rule. Players of Far Cry 6 play as Dani Rojas, who is a guerilla fighter trying to overthrow the Castillo regime. If you are looking for an action-adventure first-person shooter game set in an open-world environment Far Cry 6 is a popular option.
Here is a promotional video that gives you a feel for the game's storyline.
If you are looking for a fun adventure game that is appropriate for most of the family, Ratchet & Clank: Rift Apart, which is rated E10+ for everyone 10 or older, might be just the ticket. In this visually impressive video game, you can help Ratchet & Clank stop a robotic emperor intent on conquering cross-dimensional worlds, as their own universe is next in the firing line. This latest installment of the PlayStation exclusive franchise was released on June 11, 2021, and really takes advantage of the more powerful PS5 consoles. The trailer for Ratchet & Clank: Rift Apart is shown below.
The FIFA Soccer franchise from EA Sports is one of the most polished sports video games out there. FIFA 23 is a must-have video game for that soccer player in your life. It was released on September 27, 2022.
Every year football fans and video game fans eagerly await the latest version of the Madden NFL franchise. This year it arrived on August 19, 2022. Madden NFL 23 is sure to please both football and sports video game fans alike.
If you are looking for a party game and like music and dancing, Just Dance 2023 is a terrific game to buy. This newly updated version of the popular franchise was released on November 22, 2022, and is great fun during holiday gatherings or other get-togethers.
The latest installment in the LEGO Star Wars video game series, The Skywalker Saga, became available on April 5, 2022, for the PlayStation 5 console.
The game encompasses the nine-part Skywalker saga and features over 300 characters to play as well as 100 vehicles and various puzzles to solve and enemies to defeat. The game also includes a multiplayer mode, making it a fantastic way for families to spend time playing together.
On November 10, 2020, Assassin's Creed Valhalla, the latest offering in the Assassin's Creed franchise, was released. In Assassin's Creed Valhalla you become Eivor, a legendary Viking raider on a quest for glory. Explore England's Dark Ages as you raid your enemies, grow your settlement, and build your political power. You will shape the growth of your character and your clan's settlement with every choice you make.
September 4, 2020, was a good day for Avengers fans as that was the day that Marvel's Avengers video game was released. In this game, you get to play an original Avengers story that includes Captain America, Iron Man, the Hulk, Black Widow, and Thor with both single-player and co-operative gameplay. Assemble into a team of up to four players online and defend the Earth from escalating threats. Marvel's Avengers is rated: T for Teen
The 18th and newest game in the Call of Duty series is Call of Duty: Vanguard, which was just released on November 5, 2021. This visually impressive first-person shooter is set during WWII where you will experience combat around the globe.
Any game franchise that has been around this long has a large fanbase and with that fanbase comes high expectations meaning these Call of Duty (COD) games have a lot to live up to. To be fair we should mention that with COD: Vanguard some diehard fans feel that it is too similar to some past titles, while others believe the game offers too little innovation in the gameplay department. That said, between its campaign, multiplayer, and zombie modes Call of Duty: Vanguard most people will find that it is a very fun game to play.
Below is a trailer that gives you a feel for the game.
If you're not into WWII and want a game based in a more recent time period, Call of Duty: Black Ops Cold War, which was one of the most exciting combat games to be released in 2020 could be what you are looking for. Offering tactical, grounded gameplay and player choice, it is hard to go wrong with this franchise for online combat fans. This edition of the popular video game franchise takes place in the depths of the Cold War's volatile geopolitical battle of the early 1980s and puts you in locations like East Berlin, Vietnam, Turkey, Soviet KGB headquarters, and more.
Here is a promotional video that gives you a flavor of what the game is like.
In Marvel's Guardians of the Galaxy video game, you play as Star-Lord, a heroic space pilot who has persuaded a crew of unlikely heroes to join him on his adventures. After a chain of catastrophic events, it's up to you to help the Guardians of the Galaxy save the universe. A world of surprises awaits. If you think it's going to be easy, you've got another thing coming. You'll encounter powerful new beings and you'll meet classic characters in an all-new story. Released on October 26, 2021, this highly regarded game will be sure to both please and surprise Guardians of the Galaxy fans. This game is rated T for Teen.
In Marvel's Spider-Man: Miles Morales Launch Edition, Miles Morales discovers explosive powers that distinguish him from his mentor, Peter Parker. You'll learn how to perfect using explosive bio-electric venom blasts and covert camouflage power, web-slinging acrobatics, and gadgets and skills when you're swinging around town. With a war breaking out in New York between a reprehensible energy corporation and a high-tech criminal group. Miles must use his powers for the greater good. As his personal and crime-fighting life become intertwined, he will discover who he can trust and what it means to be home. Released on November 12, 2020, Spider-Man: Miles Morales is rated T for Teen.
Between allowing players to turn their imaginations on while playing in creative mode and going on adventures in survival mode the action in Minecraft never ends. You can play alone or with friends in split-screen multiplayer and online. That is why Minecraft has been a favorite on PlayStation consoles since 2014. Thanks to the backward compatibility offered by the PS5 consoles you can continue to play this fan favorite. Know that as with most games these days you need the PlayStation Plus Membership in order to play Minecraft online with friends. Minecraft is rated: E for Everyone 10+.
Gran Turismo the celebrated driving simulator, which has been a PlayStation exclusive for 25 years, returned on March 4, 2022, with Gran Turismo 7 Launch Edition.  Whether you're a racer, collector, tuner, designer, photographer, or arcade fan; with the return of classic cars, iconic tracks, and fan-favorite modes like GT Simulation and Sport Mode, Gran Turismo 7 has something to offer everyone. Plus with the Launch Edition, you will also get 100,000 CR (in-game credit) and a three-car pack that includes MAZDA RX-VISION GT3 CONCEPT Stealth Model, Porsche 917 LIVING LEGEND, and a Toyota Supra GT500 '97 (Castrol TOM'S).
Here is a video clip from the Gran Turismo trailer.
Below is a list of the Top 10 Most Popular PlayStation 5 Games for 2023. Enjoy.
Bestseller No. 1
PlayStation PS5 Console – God of War Ragnarök Bundle
Embark on an epic and heartfelt journey alongside Kratos and Atreus with the PlayStation 5 Console – God of War Ragnarök Bundle.
Bundle includes: PlayStation 5 console, DualSense Wireless Controller, Base, HDMI Cable, AC power cord, USB cable, God of War Ragnarok full game voucher
DualSense Wireless Controller integration: Feel your journey through the Norse realms, made possible by immersive haptic feedback and adaptive trigger functionality.
Stunning visuals: Bask in the beautiful worlds you travel through, brought to life by stunning art direction and arresting attention to detail. Behold enhanced reflections, lighting and shadows, as well as increased geometric detail and enhanced deformable snow.
Fully optimized for 3D Audio*: Immerse yourself in the unique soundscapes of the Nine Realms as sounds reverberate and echo throughout the environment. Use highly accurate spatial audio to hear enemies approaching from any direction, including above and below you. *3D audio with stereo headphones (analog or USB)
Sale
Bestseller No. 2
Hogwarts Legacy - PlayStation 5 | English | EU Import Region Free
EXPLORE AN OPEN WORLD. The wizarding world awaits you. Freely roam Hogwarts, Hogsmeade, the Forbidden Forest, and the surrounding Overland area.
BE THE WITCH OR WIZARD YOU WANT TO BE. Learn spells, brew potions, grow plants, and tend to magical beasts along your journey. Get sorted into your house, forge relationships, and master skills to become the witch or wizard you want to be.
EXPERIENCE A NEW WIZARDING WORLD ADVENTURE. Experience the wizarding world in an unexplored era to uncover a hidden truth from its past. Battle against trolls, Dark Wizards, goblins, and more as you face a dangerous villain threatening the fate of the wizarding world.
Please note that although this game is Region Free or Region Unlocked and will work on all systems, this is the international version and may differ from the local version in age rating, labeling or instructions. DLC content may not work unless using an EU Playstation account as stated this is an EU Import Region Free Version
Bestseller No. 3
The Last of Us Part I – PlayStation 5
Enhanced visuals: Completely rebuilt from the ground up using Naughty Dog's latest PS5 engine technology to improve every visual detail, The Last of Us experience has been faithfully enhanced with more realistic lighting and atmosphere, more intricate environments and creative reimaginings of familiar spaces.
Fast loading: Initial loading times are near instant, and seamless after the first instance thanks to the PS5 console's SSD – so you can pick up where you left off in the story and load specific encounters and chapters more quickly.
Haptic feedback: DualSense wireless controller haptic feedback support for every weapon elevates combat encounters, and environments are brought to life through DualSense wireless controller haptic sensations of subtle falling rain, the crunch of stepping on snow and more.
Adaptive triggers: All The Last of Us iconic weapons, including Joel's revolver and Ellie's bow, now deliver dynamic DualSense wireless controller trigger resistance and kickback on firing for deeper combat immersion.
3D Audio: Designed to make use of the PS5 console's Tempest 3D AudioTech, Naughty Dog's newly upgraded audio engine delivers richer soundscapes, bigger explosive moments and more visceral gameplay through compatible stereo headphones (analogue or USB) or TV speakers.
Bestseller No. 4
Star Wars Jedi: Survivor Deluxe - PlayStation 5
Continue Cal's Journey - No longer a Padawan, Cal has come into his own and grown into a powerful Jedi Knight.
Go Beyond Your Training – The cinematic combat system returns with additional Force abilities and new lightsaber fighting styles.
Explore an Untamed Galaxy – Discover new planets and familiar frontiers in the Star Wars galaxy, each with unique challenges, and enemies.
The Dark Times are closing in – with enemies surrounding him, Cal will need to decide how far he's willing to go to save those closest to him.
English (Subtitle)
Bestseller No. 5
God of War Ragnarök - PlayStation 5
Feel your journey through the Norse realms, made possible by immersive haptic feedback and adaptive trigger functionality.
Take advantage of multidirectional 3D Audio; hear enemies approaching from any direction. (3D audio with stereo headphones (analog or USB))
Bask in the beautiful worlds you travel through, brought to life by precise art direction and arresting attention to detail.
Switch between full 4K resolution at a targeted 30 frames per second, or dynamic resolution upscaled to 4K at a targeted 60fps. (4K resolution requires a compatible 4K TV or display)
English (Playback Language)
Sale
Bestseller No. 6
Sonic Frontiers - PlayStation 5
Race across five massive overworlcl islands, each with their own unique action-platforming challenges and hidden secrets to uncover
Blaze a trail as you see fit and discover side quests, solve puzzles, scale enormous structures, go fishing, and encounter a firendly face or two along the way
Unlock Cyber Space levels featuring signature 3D platforming at Sonic speeds and a variety of challenges to test your skills like never before
Use the all-new battle system and skill tree upgrades, combining moves such as dodges, parries, counters, combos, and the new Cyloop ability to take down mysterious foes
Become Sonic and journey to uncover the mysteries of the remains of an ancient civilization plagued by robotic hordes
Sale
Bestseller No. 7
Sale
Bestseller No. 8
Riders Republic PlayStation 5 Standard Edition
Battle against over 50 players simultaneously in a massive multiplayer playground.
Compete in an all-out mass start race—collide, grind, and fight your way to the finish
Customize your character to show off your style to your friends or show up the competition.
Bike, ski, snowboard, or wingsuit through a seamless open world in Career mode or multiplayer events.
Go wild on the heights of iconic US national parks like Yosemite, Zion, and Bryce Canyon.
Bestseller No. 9
Resident Evil 4 - PS5
Reawaken a Classic – Resident Evil 4 preserves the essence of the original game, now reconstructed using Capcom's proprietary RE Engine to deliver realistic visuals and additional narrative depth to the iconic story that was not possible at the time of the original release.
Modernized Gameplay – The team from 2019's Resident Evil 2 returns to build upon the series' modern approach to survival horror. Engage in frenzied combat with the Ganados villagers, explore a European village gripped by madness, and solve puzzles to access new areas and collect useful items for Leon and Ashley's constant struggle to survive.
Overwhelming Hordes – Face hordes of rabid enemies that threaten to overwhelm Leon with even more diverse methods of attack than in the original release.
Survive on a Knife's Edge – Years of intense training have taught Leon new ways to use his knife, helping to even the odds against the unrelenting onslaught of enemies. By parrying enemy attacks, you can avoid debilitating damage and evade lunging enemies seeking to grab Leon and hold him in place. Make smart use of scavenged knives to deliver precise finishing moves on vulnerable enemies, and even use the element of surprise to quietly dispatch unsuspecting foes before they break.
Survive on a Knife's Edge – Years of intense training have taught Leon new ways to use his knife, helping to even the odds against the unrelenting onslaught of enemies. By parrying enemy attacks, you can avoid debilitating damage and evade lunging enemies seeking to grab Leon and hold him in place. Make smart use of scavenged knives to deliver precise finishing moves on vulnerable enemies, and even use the element of surprise to quietly dispatch unsuspecting foes before they break.
Sale
Bestseller No. 10
Crisis Core: Final Fantasy VII Reunion - PlayStation 5
All graphics fully remastered in HD, bringing the game to the latest console generation
Renewed 3D models, including characters and backgrounds, enriching the visual experience
Improved battle system providing a vastly smoother gameplay experience
Fully voiced dialogue in both English and Japanese
A newly arranged soundtrack from the original composer, Takeharu Ishimoto
Last update on 2023-05-28 at 18:54 / Affiliate links / Images from Amazon Product Advertising API