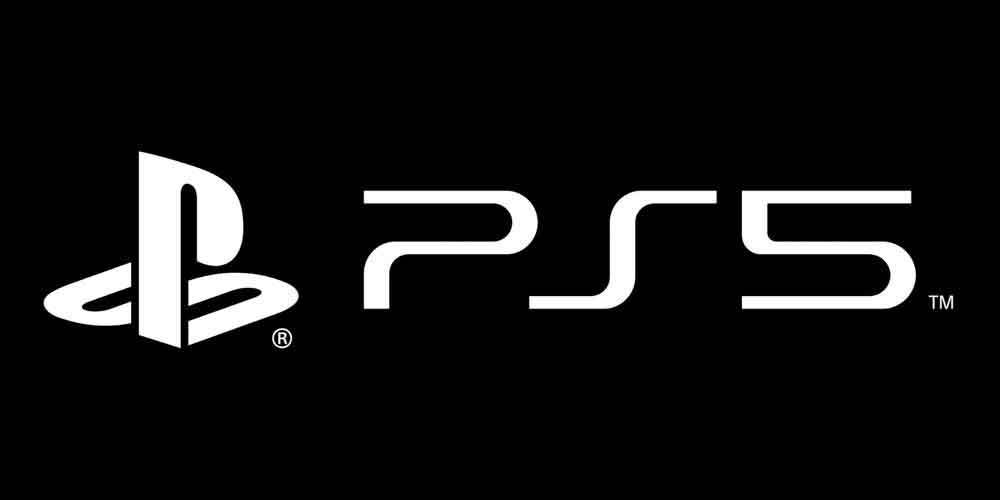 If you just got a PlayStation 5 or you recently purchased it for someone else, then you probably want to know what games you should get first.
Maybe you want to buy some games for yourself, or maybe your kids are on break from school, and they want to find some new games to play during their days off. It's also possible that you're just thinking ahead as you shop for games that you could buy for a birthday or holiday present. Regardless of the situation, you are in there are a lot of great games available for the PS5 consoles – especially when you factor in the PS5 consoles' backward compatibility.
When you are looking for a new game for yourself, your kids, or someone else there are 3 things to keep in mind. The most important thing to keep in mind when choosing which games to buy is to make sure that they're something you, or whoever you are buying it for, will enjoy playing. The next thing to keep in mind, especially if you are buying a game for young kids, is to check the game's content rating to make sure that the game is age-appropriate. And lastly, with so many games offering online play buy popular games to increase your chances that you will be able to play with your friends.
Before we show you our list of the most popular games, we wanted to show you a few games that we really enjoy. If you want to skip directly to the list of most popular games, click here.
Here Are Some of Our Favorite PlayStation 5 Video Games
NBA 2K22 came out on September 10, 2021, and is considered by many to be the best basketball video game out there. If you are an NBA fan or a basketball fan in general NBA 2K22 should be on your must-have video game list. So if you are looking for a video game for that basketball fan in your life NBA 2K22 will give them hours of entertainment.
Released on October 7, 2021, Far Cry 6 is the sixth offering in the Far Cry series. The action takes place on the fictional Caribbean island of Yara, which is ruled as a dictatorship by "El Presidente" Antón Castillo who is raising his son Diego to follow in his rule. Players of Far Cry 6 play as Dani Rojas, who is a guerilla fighter trying to overthrow the Castillo regime. If you are looking for an action-adventure first-person shooter game set in an open-world environment Far Cry 6 is a popular option.
Here is a promotional video that gives you a feel for the game's storyline.
If you are looking for a fun adventure game that is appropriate for most of the family, Ratchet & Clank: Rift Apart, which is rated E10+ for everyone 10 or older, might be just the ticket. In this visually impressive video game, you can help Ratchet & Clank stop a robotic emperor intent on conquering cross-dimensional worlds, as their own universe is next in the firing line. This latest installment of the PlayStation exclusive franchise was released on June 11, 2021, and really takes advantage of the more powerful PS5 consoles. The trailer for Ratchet & Clank: Rift Apart is shown below.
The FIFA Soccer franchise from EA Sports is one of the most polished sports video games out there. FIFA 22 is a must-have video game for that soccer player in your life. It was released on October 1, 2021.
Every year football fans and video game fans eagerly await the latest version of the Madden NFL franchise. This year it arrived on August 20, 2021. Madden NFL 22 is sure to please both football and sports video game fans alike.
If you are looking for a party game and like music and dancing, Just Dance 2022 is a terrific game to buy. This newly updated version of the popular franchise was released on November 4, 2021, and is great fun during holiday gatherings or other get-togethers.
On November 10, 2020, Assassin's Creed Valhalla, the latest offering in the Assassin's Creed franchise, was released. In Assassin's Creed Valhalla you become Eivor, a legendary Viking raider on a quest for glory. Explore England's Dark Ages as you raid your enemies, grow your settlement, and build your political power. You will shape the growth of your character and your clan's settlement with every choice you make.
September 4, 2020, was a good day for Avengers fans as that was the day that Marvel's Avengers video game was released. In this game, you get to play an original Avengers story that includes Captain America, Iron Man, the Hulk, Black Widow, and Thor with both single-player and co-operative gameplay. Assemble into a team of up to four players online and defend the Earth from escalating threats. Marvel's Avengers is rated: T for Teen
The 18th and the newest game in the Call of Duty series is Call of Duty: Vanguard, which was just released on November 5, 2021. This visually impressive first-person shooter is set during WWII where you will experience combat around the globe.
Any game franchise that has been around this long has a large fanbase and with that fanbase comes high expectations meaning these Call of Duty (COD) games have a lot to live up to. To be fair we should mention that with COD: Vanguard some diehard fans feel that it is too similar to some past titles, while others believe the game offers too little innovation in the gameplay department. That said, between its campaign, multiplayer, and zombie modes Call of Duty: Vanguard most people will find that it is a very fun game to play.
Below is a trailer that gives you a feel for the game.
If you're not into WWII and want a game based in a more recent time period, Call of Duty: Black Ops Cold War, which was one of the most exciting combat games to be released in 2020 could be what you are looking for. Offering tactical, grounded gameplay and player choice, it is hard to go wrong with this franchise for online combat fans. This edition of the popular video game franchise takes place in the depths of the Cold War's volatile geopolitical battle of the early 1980s and puts you in locations like East Berlin, Vietnam, Turkey, Soviet KGB headquarters, and more.
Here is a promotional video that gives you a flavor of what the game is like.
GET RID OF THIS ONE-If you have some young Harry Potter fans that you are shopping for the LEGO Harry Potter Collection is a great choice. This super-affordable collection follows Harry Potter on all 7 years of his adventures. Since it is rated E for Everyone 10+ it is suitable for most young gamers. Not only are Lego video games fun, but with this huge collection of games, the fun will last for a very long time.
In Marvel's Guardians of the Galaxy video game, you play as Star-Lord, a heroic space pilot who has persuaded a crew of unlikely heroes to join him on his adventures. After a chain of catastrophic events, it's up to you to help the Guardians of the Galaxy save the universe. A world of surprises awaits. If you think it's going to be easy, you've got another thing coming. You'll encounter powerful new beings and you'll meet classic characters in an all-new story. Released on October 26, 2021, this highly regarded game will be sure to both please and surprise Guardians of the Galaxy fans. This game is rated T for Teen.
In Marvel's Spider-Man: Miles Morales Launch Edition, Miles Morales discovers explosive powers that distinguish him from his mentor, Peter Parker. You'll learn how to perfect using explosive bio-electric venom blasts and covert camouflage power, web-slinging acrobatics, and gadgets and skills when you're swinging around town. With a war breaking out in New York between a reprehensible energy corporation and a high-tech criminal group. Miles must use his powers for the greater good. As his personal and crime-fighting life become intertwined, he will discover who he can trust and what it means to be home. Released on November 12, 2020, Spider-Man: Miles Morales is rated T for Teen.
Between allowing players to turn their imaginations playing in creative mode and going on adventures in survival mode the action in Minecraft never ends. You can play alone or with friends in split-screen multiplayer and online. That is why Minecraft has been a favorite on PlayStation consoles since 2014. Thanks to the backward compatibility offered by the PS5 consoles you can continue to play this fan favorite. Know that as with most games these days you need the PlayStation Plus Membership in order to play Minecraft online with friends. Minecraft is rated: E for Everyone 10+.
Gran Turismo the celebrated driving simulator, which has been a PlayStation exclusive for 25 years, returned on March 4, 2022, with Gran Turismo 7 Launch Edition.  Whether you're a racer, collector, tuner, designer, photographer, or arcade fan; with the return of classic cars, iconic tracks, and fan-favorite modes like GT Simulation and Sport Mode, Gran Turismo 7 has something to offer everyone. Plus with the Launch Edition, you will also get 100,000 CR (in-game credit) and a three-car pack that includes MAZDA RX-VISION GT3 CONCEPT Stealth Model, Porsche 917 LIVING LEGEND, and a Toyota Supra GT500 '97 (Castrol TOM'S).
Here is a video clip from the Gran Turismo trailer.
Below is a list of the Top 10 Most Popular PlayStation 5 Games for 2022. Enjoy.
Sale
Bestseller No. 1
Elden Ring - PlayStation 5
ELDEN RING, developed by FromSoftware Inc. and produced by BANDAI NAMCO Entertainment Inc., is a fantasy action-RPG and FromSoftware's largest game to date, set within a world full of mystery and peril
Journey through the Lands Between, a new fantasy world created by Hidetaka Miyazaki, creator of the influential DARK SOULS video game series, and George R. R. Martin, author of The New York Times best-selling fantasy series, A Song of Ice and Fire
Traverse the breathtaking world on foot or on horseback, alone or online with other players, and fully immerse yourself in the grassy plains, suffocating swamps, spiraling mountains, and foreboding castles
Create your character in FromSoftware's refi ned action-RPG and defi ne your playstyle by experimenting with a wide variety of weapons, magical abilities, and skills found throughout the world
Charge into battle, pick off enemies one-by-one using stealth, or even call upon allies for aid - many options are at your disposal as you decide how to approach exploration and combat
Sale
Bestseller No. 2
Madden NFL 22 - PlayStation 5
Madden NFL 22 is where gameday happens.
All-new features in Franchise include staff management, an enhanced seasons engine, and weekly strategy.
Share avatar progress and player class between Face of The Franchise and The Yard.
For the first time ever in Ultimate Team, adjust Superstar X-Factors at halftime
Bestseller No. 3
Hogwarts Legacy - PlayStation 5
EXPLORE AN OPEN WORLD. The wizarding world awaits you. Freely roam Hogwarts, Hogsmeade, the Forbidden Forest, and the surrounding Overland area.
BE THE WITCH OR WIZARD YOU WANT TO BE. Learn spells, brew potions, grow plants, and tend to magical beasts along your journey. Get sorted into your house, forge relationships, and master skills to become the witch or wizard you want to be.
EXPERIENCE A NEW WIZARDING WORLD ADVENTURE. Experience the wizarding world in an unexplored era to uncover a hidden truth from its past. Battle against trolls, Dark Wizards, goblins, and more as you face a dangerous villain threatening the fate of the wizarding world.
Bestseller No. 4
Horizon Forbidden West Launch Edition - PlayStation 5 - PlayStation 5
An epic Action/RPG Adventure:
Brave an expansive open world - discover distant lands, new enemies, rich cultures and striking characters.
A majestic frontier - explore the lush forests, sunken cities and towering mountains of a far-future America.
Confront new dangers - engage in strategic battles against enormous machines and mounted human enemies by using weapons, gear and traps crafted from salvaged parts.
Unravel startling mysteries - uncover the secret behind Earth's imminent collapse and unlock a hidden chapter in the ancient past. one that will change Aloy forever.
Bestseller No. 5
Gotham Knights Deluxe Edition – PlayStation 5
Play as a New Guard of DC Super Heroes – Step into the roles of Batgirl, Nightwing, Red Hood and Robin and shape Gotham's newest protector to create your own version of the Dark Knight.
Action-Packed, Original Story Set in DC's Batman Universe – With the Belfry as their base of operations, this new era of heroes will solve mysteries that connect the darkest chapters in Gotham's history – from its soaring towers to its underground criminal network. Embark on rich storylines, including face-offs against some of the most infamous DC Super-Villains, such as Mr. Freeze, who is set on engulfing Gotham City in ice, and the mysterious Court of Owls, a secret society made up of Gotham City's wealthiest families.
Explore and Fight Crime in an Open-World Gotham City – Patrol the dark streets of five distinct boroughs in a dynamic, interactive Gotham using a variety of traversal abilities and heroic combat moves, as well as the iconic Batcycle. From street-level crimefighting to face-offs with iconic DC Super-Villains, save the city from descent into chaos.
Unique Character Abilities and Customization – Each hero has unique abilities, gear, weapons and a customizable suit. Batgirl wields her melee tonfa Nightwing uses his signature dual escrima sticks; Red Hood has trained to reach peak human strength; and Robin is expertly skilled with his collapsible quarter staff.
Team Up in Two-Player, Online Co-Op – Play Gotham Knights solo or team up with a friend and combine strengths to protect Gotham City in two-player, online co-op.
Sale
Bestseller No. 6
Marvel's Guardians of the Galaxy - PlayStation 5
TAKE THE LEAD - Become Star-Lord and call the shots for the Guardians in and out of battle
ALL-NEW STORY - Face a cosmic threat you unleashed in this fresh take on Guardians of the Galaxy
BECOME FAMILY - Turn your band of outlaws into legendary heroes on a wild ride across space
Bestseller No. 7
Gran Turismo 7 Standard Edition - PlayStation 5
With the return of classic cars, iconic tracks, and fan-favourite modes like GT Simulation and Sport Mode - Gran Turismo 7 is the complete Real Driving Simulator, 25 years in the making.
Find your line. Whether you're a racer, collector, tuner, designer, photographer or arcade fan - immerse yourself in the facets of automotive culture that matter most to you.
Connect and compete. Join an international community of drivers to share race strategies, tuning tips, livery designs and photos, before taking to the track to go head-to-head.
English (Subtitle)
Sale
Bestseller No. 8
Ratchet & Clank: Rift Apart - PlayStation 5
The intergalactic adventurers are back with Ratchet & Clank: Rift apart. Help them stop a robotic Emperor intent on conquering cross-dimensional worlds, with their own universe next in line.
Built from the ground up by acclaimed studio insomniac games, go above and beyond with the mind-blowing speed and immersive features of the PS5 Console.
Brand-new haptic feedback and adaptive trigger Technology creates astonishing physical sensations, bringing in-game actions to life in your hands via the dual sense wireless Controller.
Sale
Bestseller No. 9
NHL 22 - PlayStation 5
Powered by Frostbite, EA SPORTS NHL 22 gets the superstar treatment with a huge leap forward in graphics along with the arrival of Superstar X-Factors that elevates the league's biggest stars with an all new layer of class-based play.
This is breakthrough hockey.
Bestseller No. 10
Grand Theft Auto V - PlayStation 5
STUNNING VISUALS — Enhanced levels of fidelity and performance with new graphics modes featuring up to 4K resolution, up to 60 frames per second, HDR options, ray tracing, improved texture quality, and
FASTER LOADING — Quicker access to the action as the world of Los Santos and Blaine County load in faster than ever before
ADAPTIVE TRIGGERS AND HAPTIC FEEDBACK — Feel every moment through the DualSense controller, from directional damage to weather effects, rough road surfaces to explosions, and more
TEMPEST 3D AUDIO — Hear the sounds of the world with pinpoint precision: the throttle of a stolen supercar, the rattle of neighboring gunfire, the roar of a helicopter overhead, and more
English (Subtitle)
Last update on 2022-05-16 at 12:52 / Affiliate links / Images from Amazon Product Advertising API